News

Bandai Ent. Adds Gundam 00 Film, Subbed 1st Gundam TV

posted on by Egan Loo
1st bilingual release for 1st Gundam TV; Gundam UC on DVD; TokiKake on BD
---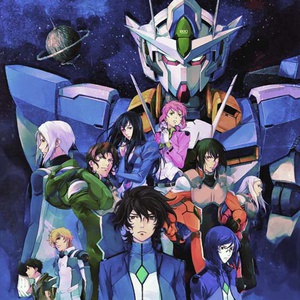 The North American anime distributor Bandai Entertainment has announced at its New York Anime Festival/New York Comic Con panel on Saturday that it will release Mobile Suit Gundam 00 the Movie: A wakening of the Trailblazer, as well as the first Mobile Suit Gundam television anime series on DVD with English subtitles and dubbing. It will be the first time that Bandai Entertainment has released the first Gundam series with both English and Japanese soundtracks. The 42-episode series will be released in two parts in 2011. (One episode out of the original 43-episode length was never dubbed in English, at the request of creator and director Yoshiyuki Tomino.)
Bandai Entertainment has also announced that it will release Mobile Suit Gundam UC on DVD, after releasing the first volume on Blu-ray Disc only. The company will release The Girl Who Leapt Through Time (TokiKake) on Blu-ray as well. Marketing Director Robert Napton reiterated that Ghost in the Shell: Stand Alone Complex: Solid State Society will be released on Blu-ray.
Bandai Entertainment revealed two more members of its English dub cast for K-ON!: Ritsu will be played by Cassandra Lee, and Mugi will be played by Shelby Lindley. The series will be released on DVD and Blu-ray with standard and limited editions for both formats.
Image © Sotsu, Sunrise, MBS
Update: More information from the panel added.
Update 2: K-On is being released in four parts, with a suggested retail price of US$29.98 for each part on standard DVD. Bandai Entertainment does not plan to redub the songs in English.
---