News

Ghibli Museum PR Head: No New Ghibli Film in 2012

posted on by Egan Loo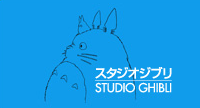 Junichi Nishioka, Studio Ghibli's former public relations head and Ghibli Museum's current public relations head, acknowledged on March 27 that Ghibli will not release a feature film this year. During his talk at the Kyōsō Open Forum in Yokohama, Nishioka noted (at the 44-minute mark) that studio co-founders Hayao Miyazaki and Isao Takahata are both working on feature films simultaneously — the first time that this has happened since My Neighbor Totoro and Grave of the Fireflies opened in 1988 as a double feature.
Both Miyazaki and Takahata have already suggested in the past that their films are more than a year from completion, but Nishioka indicated that there is a possibility that their schedules will slip beyond next year. Nishioka also reiterated Miyazaki's words that Studio Ghibli's fortunes are riding on Miyazaki's next film, and he said with a laugh that if these films are not completed, Studio Ghibli will fold.
Ghibli producer Toshio Suzuki had hinted in 2009 that Takahata was working on a project based on the classic Japanese folktale Taketori Monogatari (The Tale of the Bamboo Cutter) in the style of the classical Japanese scroll Chōjū-jinbutsu-giga. Takahata himself mentioned Taketori Monogatari in August of that year. Suzuki asked Oscar-winning composer Ryuichi Sakamoto (The Last Emperor, The Wings of Honneamise, Appleseed film, Le Chevalier D'Eon) to cooperate on Takahata's new work during a Tokyo event on March 13, but Suzuki's response was not made public.
Suzuki also said last August that the new work of the studio's other famous co-founder, Hayao Miyazaki, is an "autobiography." However, Suzuki's vague phrasing in Japanese did not indicate if the work is Miyazaki's own autobiography, or an adaptation of another person's autobiography.
Source: Yomiuri via Nausicaa.net
---