×
remind me tomorrow
remind me next week
never remind me
Subscribe to the ANN Newsletter • Wake up every Sunday to a curated list of ANN's most interesting posts of the week.
read more
News

Japanese Box Office, July 14-15

posted on by Crystalyn Hodgkins
---

The fourth live-action film based on Shuho Sato's (Say Hello to Black Jack, The Isle of TOKKOU) Umizaru coast guard manga, Brave Hearts Umizaru, debuted at No. 1 during the July 14-15 weekend. The film adapts the "largest sea disaster" from the original manga: the water landing of a jumbo jet. The film earned US$11,045,479 on 450 screens.

Gekijōban Pocket Monster Best Wishes! Kyurem Vs Seikenshi Keldeo debuted at No. 2. The film features the new legendary Pokémon, Keldeo. Kunihiko Yuyama returned to direct the film after directing most of the previous films and The Slayers films. The film earned US$6,403,497 on 357 screens.

Mika Ninagawa's Helter Skelter live-action film debuted at No. 4. Based on Kyoko Okazaki's award-winning Helter Skelter manga, the film stars Erika Sawajiri (SHINOBI - Heart Under Blade, 1 Liter of Tears drama series) as RIRIKO, a model who underwent extensive plastic surgery to attain her beauty. The clinic who performed RIRIKO's surgeries goes under investigation for questionable business practices, and RIRIKO's body starts to deteriorate. As the model's prominence in the entertainment industry begins to falter, so does her sanity. The film earned US$2,937,152 on 203 screens.

Magical Girl Lyrical Nanoha the Movie 2nd A's debuted at No. 5. The film is a sequel to Magical Girl Lyrical Nanoha The MOVIE 1st, which opened in 2010. That film was a retelling of the first series, and creator Masaki Tsuzuki emphasized that it was a "new parallel history." In the second film, the magical girl Nanoha (Yukari Tamura) has a long-awaited reunion, but soon after, she encounters a new peril. The film earned US$1,545,587 on 50 screens.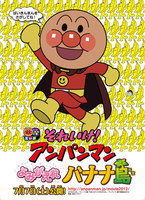 The 24th Anpanman film, Soreike! Anpanman Yomigaere Bananajima, fell from No. 4 to No. 7 during its second weekend. In the film, the titular hero, who has a bean-paste pastry (anpan) for a head, must join his allies and stop the dastardly Baikinman from ruining Banana Island. The film ranked at No. 8 on Box Office Mojo's chart and earned US$675,234 on 135 screens for a total of US$2,023,679.

The live-action film adaptation of Satoru Hiura's women's romance manga Hotaru no Hikari - It's Only Little Light in My Life fell from No. 6 to No. 10 during its sixth weekend. The film is the sequel to the two live-action Hotaru no Hikari television series. Haruka Ayase and Naohito Fujiki are both reprising their roles in the film. The manga follows a 27-year-old office worker Hotaru (Ayase) who is uninterested in love. Hotaru's situation gets complicated as she suddenly finds herself living with her boss, Seiichi Takano (Fujiki). In the film's story, Hotaru and Takano travel to Italy. The film ranked at No. 11 on Box Office Mojo's chart and earned US$538,079 on 313 screens for a new total of US$21,838,215.

Hideki Takeuchi's live-action Thermae Romae film fell from No. 8 to No. 10 on Box Office Mojo's chart in its 12th weekend. Based on Mari Yamazaki's manga, the story follows Roman architect Lucius Modestus (Hiroshi Abe), who designs bath-houses in ancient Rome. One day he's sucked into modern-day Japan. Able to travel back and forth in between worlds, Lucius uses Japanese ideas to improve the Roman baths he builds in the past. The film grossed US$551,217 on 278 screens for a total of US$72,844,388.

Gisaburô Sugii's Guskō Budori no Denki (The Life of Guskou Budori) remake film fell from No. 7 to No. 12 on Box Office Mojo's chart during its second weekend. The film adapts Kenji Miyazawa's (Night on the Galactic Railroad) classic fairy tale of a young man named Guskō in the Tohoku forests of northeastern Japan in the 1920s. After an onslaught of droughts and natural disasters, Guskō is forced to leave his home and search for a better life elsewhere. Guskō joins a group of scientists at the Ihatov Volcano Department, which deals with the same natural disasters that drove Guskō from his home. The film earned US$467,894 on 241 screens for a total of US$1,756,658.

The anime film adaptation of Hiro Arikawa's Library War light novels, Toshokan Sensō: Kakumei no Tsubasa (Library War: The Wings of Revolution), fell from No. 11 to No. 15 on Box Office Mojo's chart during its fifth weekend. The film's main cast are reprising their roles from the 2008 television anime series. Director Takayuki Hamana (Appleseed XIII, The Beast Player Erin, The Prince of Tennis), scripwriter Takeshi Konuta, original character designer Sukumo Adabana, and the animation studio Production I.G are also returning from the series. The film earned US$130,604 on 30 screens for a gross-to-date of US$2,091,309.
Sources: Kogyo Tsunshinsha, Box Office Mojo
---
This article has a follow-up:
Japanese Box Office, July 21-22
(2012-07-30 15:00)
follow-up of
Japanese Box Office, July 7-8