News

Helter Skelter Psychological Manga Inspires Film

posted on by Jennifer Sherman
---

The Livedoor News website reported on Thursday that actress Erika Sawajiri (SHINOBI - Heart Under Blade, 1 Liter of Tears drama series) will star in a live-action film adaptation of Kyoko Okazaki's Helter Skelter psychological manga. This movie will mark Sawajiri's first leading role in a Japanese wide release film in about four years.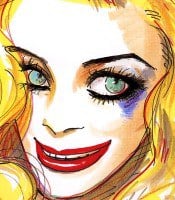 The story centers on RIRIKO, a model who underwent extensive plastic surgery to attain her beauty. The clinic who performed RIRIKO's surgeries goes under investigation for questionable business practices, and RIRIKO's body starts to deteriorate. As the model's prominence in the entertainment industry begins to falter, so does her sanity.
The photographer Mika Ninagawa (Sakuran) will direct and Asmik-Ace Entertainment and Shochiku will distribute the adaptation. The film's production team is still casting other roles in the film.
Source: Livedoor News
---