News

North Carolina's Animazement to Host Masako Nozawa, Toshio Furukawa

posted on

2013-03-14

14:15 EDT
Voices of
Dragon Ball Z
's Goku, Piccolo to attend May 24-26 convention in Raleigh
---

North Carolina anime convention Animazement announced on Thursday that voice actress Masako Nozawa and voice actor Toshio Furukawa will be joining the guest lineup for its May 24-26 event in Raleigh.
Nozawa has voiced roles in more than 200 anime, but is probably most known for her role as Goku in Dragonball and Dragonball Z. She has also played Tetsuro Hoshino in Galaxy Express 999, Dr. Kureha in One Piece, Kitarō in Gegege no Kitarō, Guilmon in Digimon Tamers, and more recently the titular character in last year's Asura anime film. She has also been involved with radio and TV narrations, as well as the dubbing of American movies such as The Poseidon Adventure, Richie Rich, and Meet the Parents.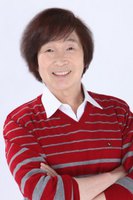 Furukawa has voiced roles in more than 150 anime, including Urusei Yatsura's Ataru Moroboshi, One Piece's Portgas D. Ace, Soul Eater's Asura, Case Closed's Detective Yamamura, Mobile Suit Gundam's Kai Shiden, Dragon Ball Z's Piccolo, the titular hero in Crying Freeman, and Asuma Shinohra in the Patlabor series and films. He attended Animazement last year and will be a guest at Kawaii Kon in Honolulu this weekend.
Furukawa and Nozawa will be joining previously announced guests Hiroshi Nagahama (director, Mushi-shi) and Ryusei Nakao (voice actor, Dragonball Z's Freeza). This year's Animazement convention is also hosting American voice actors Kyle Hebert (Bleach's Sosuke Aizen, Fate/Zero's Berserker), Cristina Vee (Magical Girl Lyrical Nanoha, Madoka Magica's Homura), and Christine Marie Cabanos (K-ON!'s Azusa, Madoka Magica's Madoka). Japanese visual kei rock band Uchu Sentai Noiz and shamisen player Sho Asano will join as musical and cultural guests.
Animazement will be held at the Raleigh Convention Center.
Update: Typo fixed. Thanks, Sasukeuzi
---