News

FLCL Blu-ray, New Horizon and Penguin Drum, Last Dragon Ball Released Monday

posted on by Andrew Osmond
---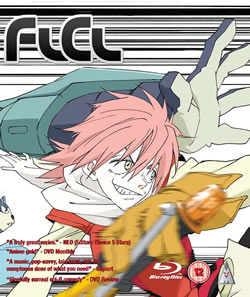 On Monday October 21, MVM will release a new Blu-ray edition of FLCL (right), the 2000 OVA by Studio Gainax. The six-part series, also known as 'Furi Kiri,' involves Naota, a normal 6th grade schoolboy, who has to contend with his older brother's girlfriend, and a woman on a motorbike who sends his life into insanity.

Manga Entertainment will release the second half of Mawaru Penguindrum (left). The story centers around three siblings, twins Kanba and Shouma, and their ill sister, Himari Takakura. In return for Himari's extended life, the twins must search for an item known as the Penguindrum with the aid of three penguins. Released in 2011, the series is Kunihiko Ikuhara's first major work since directing Revolutionary Girl Utena: The Movie in 1999.
The BBFC rated the second volume '18' because of material in some or all of parts 13 to 16, which were judged to contain 'strong sexual threat.' The site does not go into any further detail about the reasons for the rating. The relevant episodes include (highlight for spoilers) the seduction of a teenage character by an adult, non-consensual bondage, and a subplot involving child abuse.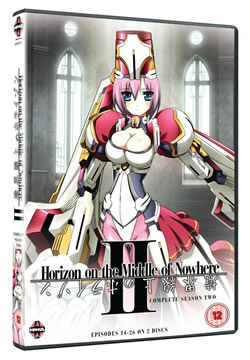 Manga Entertainment is also releasing Horizon in the Middle of Nowhere II, right (or Horizon on the Middle of Nowhere II as the series is called in the U.K.) Released both on DVD and Blu-ray, this title follows on directly from the first Horizon series, continuing the exploits of the flying city Horizon as it comes to a fantastical version of Elizabethan England, ruled by a fairy queen.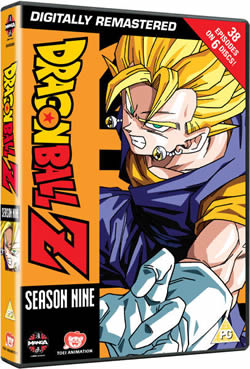 Manga Entertainment is also releasing the final box-set volume of Dragon Ball Z, Season Nine (left). It carries parts 254 to 291 of the series.
---