×
remind me tomorrow
remind me next week
never remind me
Subscribe to the ANN Newsletter • Wake up every Sunday to a curated list of ANN's most interesting posts of the week.
read more
News

18th Tezuka Osamu Cultural Prize Nominees Announced

posted on by Sarah Nelkin
---
The Asahi Shimbun paper announced the 10 nominees for the 18th Annual Tezuka Osamu Cultural Prize on Sunday. The awards commemorate the contributions of the manga pioneer Osamu Tezuka (Astroboy/Mighty Atom, Kimba the White Lion/Jungle Emperor, Phoenix, Black Jack) by recognizing the manga that best follow his tradition.

I
Mikio Igarashi
Shogakukan
The story of life and death takes place in the Tohoku region. Isao, a man who was born in Miyagi prefecture, is a man without relatives. On the other hand, Masahiko is the son of a doctor, and has always thought deeply about the meaning of life. When the two were still young, they attended the funeral of their respected teacher. At that time, Isao showed Masahiko his ability to be possessed by souls. Masahiko started to become intrigued by Isao and his ability.



Ai… Shirisomeshi Koro ni…
Fujiko Fujio A
Shogakukan
The manga takes place in a broken-down apartment in Tokyo filled with manga artists, and focuses on the struggling lives they live.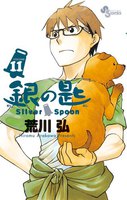 Silver Spoon
Hiromu Arakawa
Shogakukan
The original manga follows Yūgo Hachiken and his classmates at an agricultural high school in Hokkaido. Many of Hachiken's classmates are from farming families, but Hachiken is from the city and is not used to farm life.



March comes in like a lion
Chica Umino
Hakusensha
The story of the manga follows a solitary shōgi player named Rei and his relationships with a neighboring family. He becomes acquainted with Akari, and two young girls, Hinata and Momo, who also have have a large number of cats.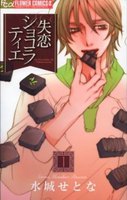 Un chocolatier de l'amour perdu
Setona Mizushiro
Shogakukan
The story follows Sōta Koyurugi, a young man who loves making sweets and now goes to confectionery school. He has known his sempai Saeko since he had a crush on her during high school. However, she rejected a Valentine's date with him, so Sōta goes all out in making the ultimate chocolate as a present for her.



Attack on Titan
Hajime Isayama
Kodansha
The manga depicts the battles between humans and the man-eating giants who now rule the world.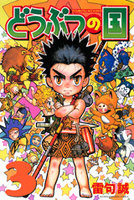 Animal Land
Makoto Raiku
Kodansha
The manga takes place in a world with no humans that abides by the law of the jungle. The tanuki Monoko suddenly stumbles across a human baby and decides to raise it as her own.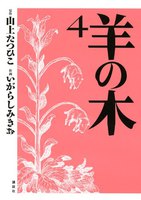 Hitsuji no Ki
Tatsuhiko Yamagami and Mikio Igarashi
Kodansha
The story takes place in a former seaport, where former convicts are sent to due to a government project. However, almost no one in the town knows that the new residents are criminals.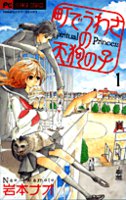 Machi de Uwasa no Tengu no Ko
Nao Iwamoto
Shogakukan
The manga revolves around Akihime, a middle-school girl who seems normal, but is actually the daughter of a tengu. Although she is constantly invited by her childhood friend Shun to go to the mountains and become Tengu, she has begun to have feelings for her classmate Takeru.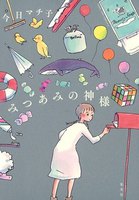 Mitsuami no Kami-sama
Machiko Kyo
Shueisha
The manga tells the story of a pigtail-braid girl after the March 11 earthquake and tsunami.

Yasuhira Hara's Kingdom won last year's Grand Prize, while Miki Yamamoyo's Sunny Sunny Ann! won the New Creator Prize. Yoshiie Gōda's Kikai-jikake no Ai won the Short Work Prize.
This year's nominating committee — which includes novelist Atsuko Asano, manga creator and Kyoto Seika University professor Keiko Takemiya, manga creator Go Nagai, university professor Shōhei Chūjō, manga researcher Tomoko Yamada, manga editor Haruyuki Nakano, Kyoto Seika University professor Jaqueline Berndt, and columnist Bourbon Kobayashi— selected from among the works that were published from January to December of 2013.
The newspaper awards a 2-million-yen (about US$20,000) Manga Grand Prize along with a statuette of Tezuka's Mighty Atom character. In addition, 1 million yen (US$10,000) goes to each of the winners of the New Artist Prize, Short Work Prize, and the Special Prize every year. The winners will be announced in late April, and the actual awards presentation ceremony will take place on May 31.
Source: Comic Natalie
---