×
remind me tomorrow
remind me next week
never remind me
Subscribe to the ANN Newsletter • Wake up every Sunday to a curated list of ANN's most interesting posts of the week.
read more
News

Amazing Twins Anime's 4th Promo Streamed

posted on by Sarah Nelkin
---
Magi Digi TV began streaming the promotional video for the second and final episode of Zetsumetsu Kigu Shōjo Amazing Twins (Destructive Dangerous Foolish Girls - Amazing Twins), the latest anime by director Junichi Sato (Sailor Moon, Kaleido Star, Princess Tutu, Prétear, Sgt. Frog, Aria, Umi Monogatari ~Anata ga Ite Kureta Koto~, Tamayura), on Saturday.
In the video, series heroine Amane (voiced by Aya Uchida) is fighting against Aya (Nao Tōyama). Her late twin sister Lilianne tells her that they must fuse together in order to defeat her, but Amane wavers, as Lilianne would disappear if they fused. Although Lilianne says that she will remove herself from Amane before she disappears, in the end of the video, Amane is calling for Lilianne to answer her.
The final Blu-ray containing episode 2 of the original video animation (OVA) series will ship in Japan on June 25.
The cast includes: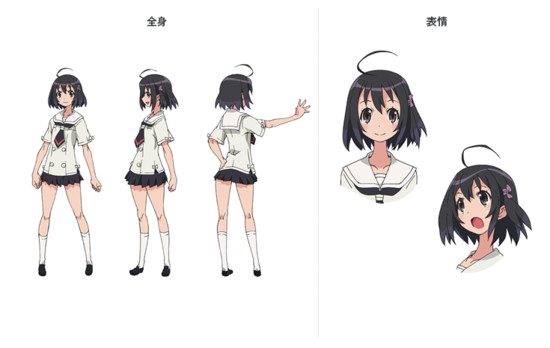 Aya Uchida as Amane Todoroki. Her catchphrase is "Even if someone asks me, 'Can you really do that?,' I don't really know. But I want to believe! After all, nothing will start if I don't believe!" She is an honest and slightly foolish girl who plows straight through any situation at full force. She often makes quick assumptions, easily cries, and gets emotional at the smallest things.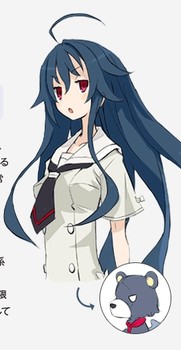 Satomi Satou as Lilianne, Amane's would-be twin sister who was lost during pregnancy, and now assumes the body of a teddy bear. Unlike Amane, her ISH powers are extraordinarily powerful.



Nao Tōyama as Aya, the popular genius magician in the group "I.A.M." Like Amane, Aya also has ISH.



Yumi Kakazu as Nanae Fudō, Nought's leader. She has ISH powers, but she sealed them away. She strives to create a world where those who wield ISH powers and those who do not can coexist, so she established Nought.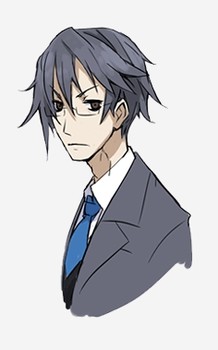 Susumu Chiba as Hasudō, a mysterious man who appears before Amane and subdues Aya. His objective is unknown.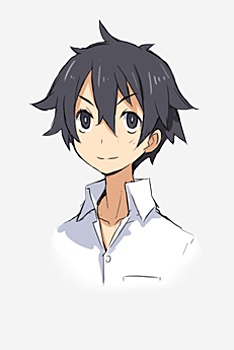 Hiro Shimono as Kazuki, a Nought member. He aims to excel in "true" magic instead of relying on ISH powers.



Miyu Matsuki as Hirona, a Nought member known for her "hyper power performance." She is usually a gentle if somewhat gluttonous character.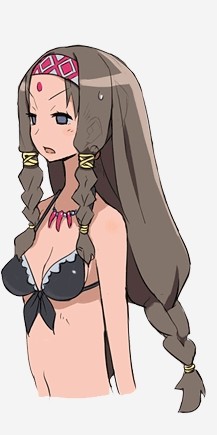 Ryou Hirohashi as Sentiment Takagi, a fortune-teller. She possesses the ISH power to communicate with Earth (Gaia)



Sayaka Ohara as Kakeru Sennokura, a popular author. She was a former wielder of ISH powers, but renounced her powers and can no longer use them.



Yuko Gibu as Kasuka Mochizuki, an aspiring author. As Sennokura's assistant, Kasuka is constantly by Sennokura's side.



Ai Kayano as Kozumi, Amane's fan who is still easily surprised by magic via Amane's ISH powers. She believes in and enjoys Amane's shows, even when Amane messes up.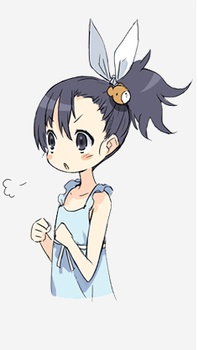 Haruka Chisuga as Mana, Amane's fan. She loves wondrous things and aspires to be able to use magic someday.

Megumi Ogata as Messiah Lady, Amane's childhood hero

In the story, at a hilltop park in a town, the performance team "Nought" is holding a "supernatural" magic show before a sparse audience. Despite Nought's best efforts, the audience boos the show. One of Nought's idols, Amane, happens to have ISH — "Incomprehensible Skill of Humans-beings," the power to turn what is imagined into reality. Suddenly, a girl appears before Amane. The masked girl with a cold smile is Aya, the popular genius magician in the group "I.A.M." Like Amane, Aya also has ISH.
The video anime is Sato's first original action title in 10 years. Mari Okada (anohana, Hana-Saku Iroha) is writing the scripts and collaborating on the story, while Takehito Harada (Disgaea) is working on his first original character designs for an anime project and Fumitoshi Oizaki (Kaleido Star) is adapting the designs for the anime. Encourage Films is producing the animation, and Conisch is scoring the soundtrack. Voice actress Haruka Chisuga is performing the anime's ending theme as well as the opening.

Images © Zetsumetsu Kigu Production Committee
Update: Episode number corrected. Thanks, Toester_Strudel and synaia
---