×
remind me tomorrow
remind me next week
never remind me
Contest Extended Until MIDNIGHT Nov 1! • Your guys' entries are the pick of the patch, so we're adding an additional 48 hours to get your pumpkins in!
read more
News

3 More Blood Blockade Battlefront Voice Roles Unveiled

posted on by Egan Loo
Mamoru Miyano as Doug Hammer, Keiji Fujiwara as Deldro Brody, Hikaru Midorikawa as Zed O'Brien
---

The March issue of Shueisha's Jump Square magazine is announcing three more character roles in the television anime of Yasuhiro Nightow's Blood Blockade Battlefront manga on Wednesday. Mamoru Miyano will play Doug Hammer, Keiji Fujiwara will play Deldro Brody, and Hikaru Midorikawa will play Zed O'Brien.
The cast of the anime also features:
Daisuke Sakaguchi as Leonardo Watch

Rikiya Koyama as Klaus Von Reinherz


Kazuya Nakai as Zapp Renfro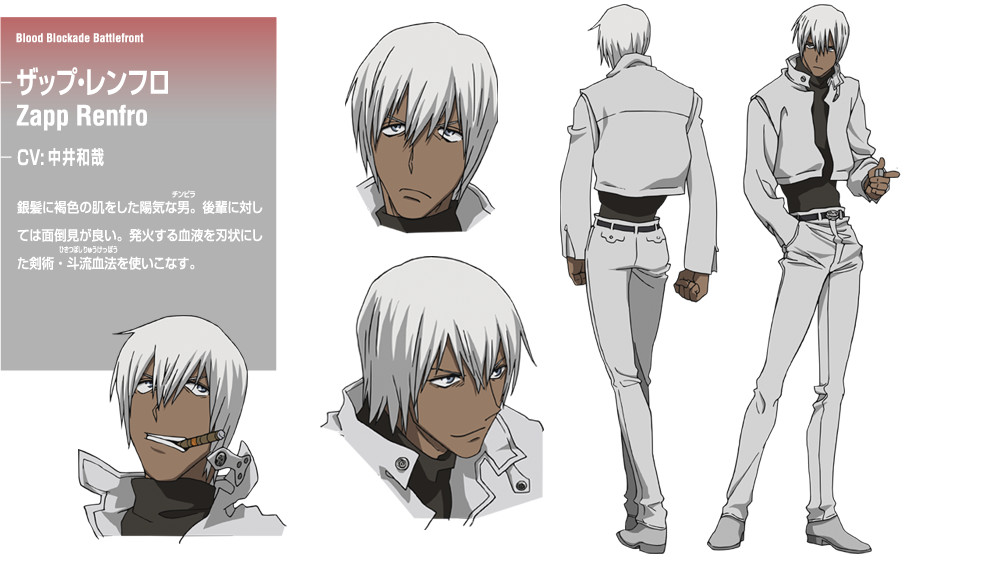 Yu Kobayashi as Chain Sumeragi


Mitsuru Miyamoto as Steven A. Starphase


Ai Orikasa as K.K.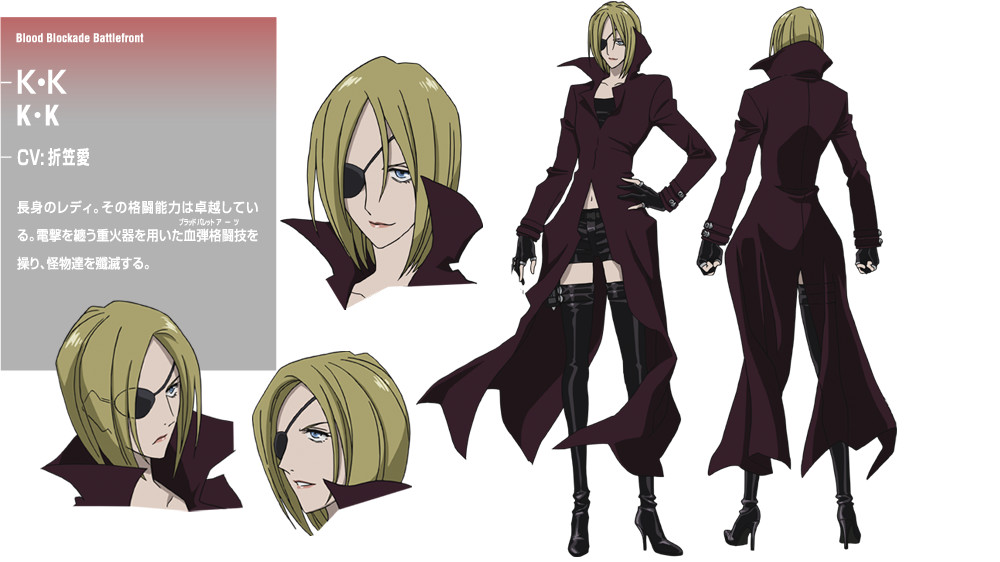 Shinji Ogawa as Gilbert F. Altstein


Yūma Uchida as Sonic Speed Monkey


Akira Ishida as Femt, the King of Depravity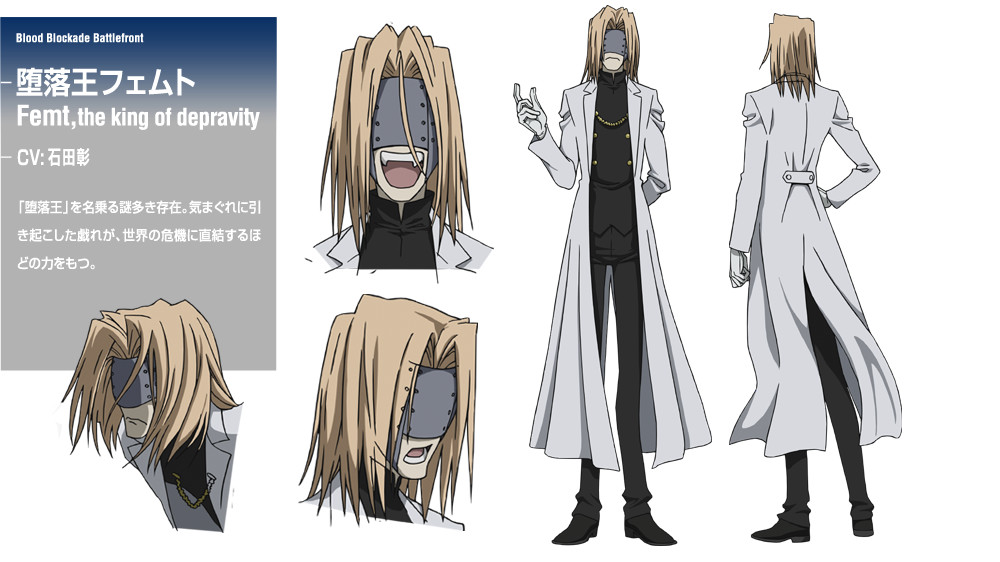 Akio Ohtsuka as Blitz T. Abrahms

Unshou Ishizuka as Patrick

Another cast member, Rie Kugimiya, is playing a character yet to be revealed.
Dark Horse Comics publishes the manga in North America, and it describes the story:
A breach between Earth and the netherworlds has opened up over the city of New York, trapping New Yorkers and creatures from other dimensions in an impenetrable bubble. They've lived together for years, in a world of crazy crime sci-fi sensibilities. Now someone is threatening to sever the bubble, and a group of stylish superhumans is working to keep it from happening.
Text: The city called New York disappered in a single instant.
Leonardo: This place is bustling, just as usual. A town where uncommon things are commonplace. I want to tell you about what I saw, what I thought, and the people I met.
Text: A town where people with various expectations ramage - Hermes' Lot.
Zapp: Good day, you friggin' newbie.
Text: In this world, there exists an assassination group whose purpose is to maintain balance.
Text: The name of the organization is "Secret Society Libra"
Klaus: Welcome. So, you're our new member.
Leonardo: There's something I just have to find out!
Klaus: Go! You have to save the world first!
Klaus: The human spirit is not extinugished in death.
Leonardo: I'm going to see it... With these two eyes!
Zapp: Don't stand still, brat!
Steven: Placing the bets on the hero boy...
Chain: He died just a second ago.
Femt: Oh course, human.
Klaus: En garde!
Rie Matsumoto (Kyousogiga, Heartcatch Precure! Hana no Miyako de Fashion Show…Desu ka!?) is directing the anime at the studio BONES. Kazunao Furuya (live-action Liar Game, Galileo, S -Saigo no Keikan-) is the scriptwriter, and Toshihiro Kawamoto (Cowboy Bebop, Wolf's Rain, Golden Boy, Mobile Suit Gundam 0083: Stardust Memory) is designing the characters. Shinji Kimura (Project A-Ko, Steamboy, Tekkonkinkreet) is the art director.
Koji Sugiura (Hajime no Ippo, Mobile Suit Gundam 0083: The Last Blitz of Zeon, Gunsmith Cats) is handling creature designs, while Noriyuki Jinguji (Trigun, Hellsing Ultimate, Accel World) is in charge of prop design. Takashi Hashimoto (Magi - The Labyrinth of Magic, Assassination Classroom, One Piece Film Z) is serving as the effects animation director. Taisei Iwasaki ("Kyoshinhei Tokyo ni Arawaru" short, Kanojo wa Uso o Ai Shisugiteru live-action film) is composing the music.
The anime will premiere in Japan in April.
After he finished Trigun Maximum in 2007, Yasuhiro Nightow launched Bloodline Battlefront as a one-shot manga story in Shueisha's Jump Square magazine in May of 2008. He then turned it into a three-part mini-series called Kekkai Sensen -Mafūgai Kessha- in the same magazine in 2009. He has since continued the story as a regular series in Jump SQ.19 in 2010. Shueisha will publish the 10th compiled book volume in March.
Nightow's Trigun and Trigun Maximum manga series inspired a television anime and an anime film, and he also co-created the Gungrave game and television anime.
---