News

Toho's 29 Godzilla Films Have Sold Over 100 Million Tickets in Japan

posted on by Rafael Antonio Pineda
Godzilla: Resurgence film earns 1 billion yen, sells 710,000 tickets in 3 days
---
The official Twitter account for TOHO's Godzilla film series announced on Wednesday that, as of Monday, the new Godzilla: Resurgence (Shin Godzilla) film has earned 1 billion yen (about US$9.89 million) and sold 710,000 tickets since its July 29 opening. With that, TOHO's live-action Godzilla franchise of 29 films has sold over 100 million tickets in Japan, a first for a Japanese live-action film franchise.
The number includes neither of the 1998 or 2014 American Godzilla films' ticket sales.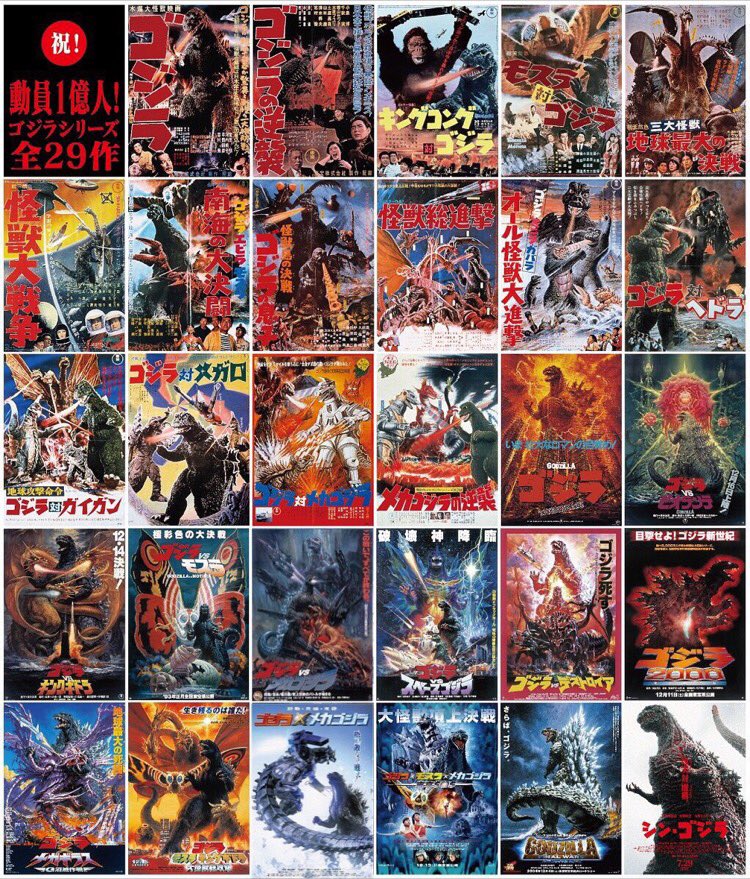 The Doraemon anime franchise's films have also sold 100 million tickets.
TOHO released the first film in the franchise in 1954, and that film sold 9.61 million tickets. The third film in the franchise, the 1962 King Kong vs. Godzilla, sold 12.55 million tickets, the highest in the series. Godzilla: Resurgence represents the latest film in the franchise after a 12 year absence since 2004's Godzilla: Final Wars. Godzilla: Resurgence is projected to earn 4 billion yen (about US$49.53 million) and sell upward of 1 million tickets. Godzilla: Final Wars sold a total of 1.04 million tickets.
Hideaki Anno (Neon Genesis Evangelion franchise) and Shinji Higuchi (live-action Attack on Titan) directed Godzilla: Resurgence, and Funimation plans to release the film in theaters in late 2016.
Source: Anime! Anime! (Katsunori Takahashi) via Hachima Kikō
---