News

Marvel vs. Capcom Infinite Extended Gameplay Trailer Reveals Captain America, Morrigan

posted on

2016-12-05

02:00 EST
PS4, Xbox One, PC fighting game is latest in
CAPCOM
's Vs. crossover fighting game series
---
CAPCOM began streaming an extended character trailer for its Marvel vs. CAPCOM Infinite PlayStation 4, Xbox One, and PC fighting game on Sunday. The extended trailer is a longer version of the first character trailer, debuting Captain America and Morrigan Aensland alongside Mega Man X, Ryu, Captain Marvel, and Iron Man.
Both Captain America and Morrigan have appeared in previous games in the Vs. series. Morrigan originates from CAPCOM's Darkstalkers fighting game franchise.
CAPCOM will release the game worldwide in late 2017.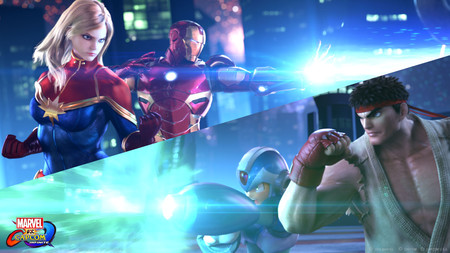 The game will feature single-player Arcade, Training, Story, and Mission modes, as well as multiplayer content. The multiplayer content includes ranked and casual matches, global leaderboards, and online lobbies with a spectator mode.
In the game, players have 2v2 team battles. Players can also choose one of six Infinity Stones from the Marvel universe to influence the battle's outcome. CAPCOM stated that "each Infinity Stone will customize characters with unique abilities and powerful game-changing effects that can quickly turn the tide of battle." The Infinity Stones (then called Infinity Gems) last appeared in the series in CAPCOM's 1995 Marvel Super Heroes fighting game. CAPCOM is developing the game using Unreal Engine 4 technology.
CAPCOM developed its first fighting game based on Marvel characters with the 1994 X-Men: Children of the Atom game, followed by the Marvel Super Heroes game. The games spawned the Vs. series, which saw characters from CAPCOM crossover with characters from other companies in a series of fighting games. Other Marvel crossovers with CAPCOM include X-Men vs. Street Fighter, Marvel Super Heroes vs. Street Fighter, and then the four Marvel vs. CAPCOM games. The Vs. series also spawned the CAPCOM vs. SNK games (crossover with SNK properties including King of Fighters and Fatal Fury), and Tatsunoko vs. CAPCOM (crossover with Tatsunoko properties including Gatchaman and Casshan).
---