×
remind me tomorrow
remind me next week
never remind me
Subscribe to the ANN Newsletter • Wake up every Sunday to a curated list of ANN's most interesting posts of the week.
read more
News

Crunchyroll to Stream Jūni Taisen TV Anime, Host Voice Actors at Crunchyroll Expo

posted on by Jennifer Sherman
Battle royale series premieres on October 3
---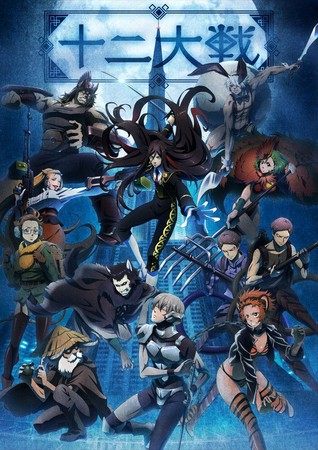 Media distribution service Crunchyroll announced at its panel at Otakon on Saturday that it is adding Jūni Taisen, the television anime adaptation of writer NisiOisin (Monogatari Series, Medaka Box) and illustrator Hikaru Nakamura's (Saint Young Men, Arakawa Under the Bridge) light novel Jūni Taisen: Zodiac Warriors, to its fall simulcast lineup. The company will stream the series under the title Juni Taisen: Zodiac War.
Crunchyroll also announced that it will host Jūni Taisen voice actors Hiromi Igarashi and Shun Horie at its Crunchyroll Expo event on August 25-27 at the Santa Clara Convention Center in Santa Clara, California.
Crunchyroll describes the anime's story:
The record of the bloody battle between the twelve proud warriors—

The 12th Twelve Tournament that gets held every twelve years… Twelve brave warriors who bear the names of the signs of the zodiac fight each other for the lives and souls. The participants are twelve very strange warriors: "Rat," "Ox," "Tiger," "Rabbit," "Dragon," "Snake," "Horse," "Goat," Monkey," "Rooster," "Dog," and "Pig."

The victor of this tournament gets to have one wish granted, whatever the wish may be. The one wish they want granted—

Who will be the final survivor? Whose tears will flow on the bloody battlefield filled with conspiracy and murder?

A soul-shaking battle royale is about to begin.
The anime will premiere on AT-X on October 3 at 11:30 p.m., before airing later that evening on MBS. The anime will also air on Tokyo MX and BS11. A manga adaptation by Akira Akatsuki (Medaka Box, Luger Code 1951) will launch on Shueisha's Shonen Jump+ app and website on September 23.
Hiroki Yasumoto joins the show's cast as Duedecuple, the Zodiac Wars' referee.

The anime stars: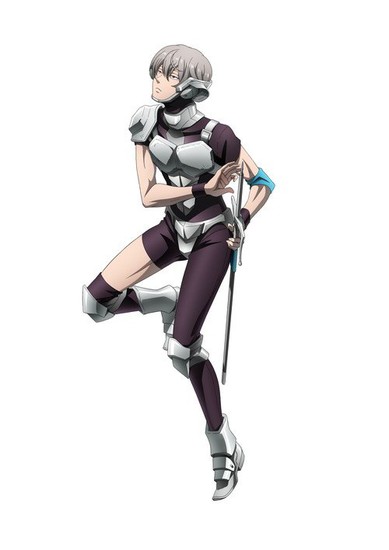 Shun Horie as Nezumi (Rat), real name Tsugiyoshi Sumino. Born on March 3. He kills by swarming his enemies.


Yuichiro Umehara as Ushii (Ox), real name Eiji Kashii. Born on February 2. He kills directly.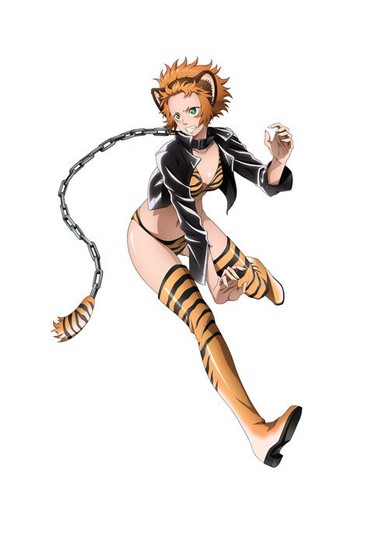 Hiromi Igarashi as Tora (Tiger), real name Kanae Aira. Born on January 1. She kills powerfully when she is drunk.


Nobuhiko Okamoto as Usagi (Rabbit), details unknown. He kills strangely.


Takuya Eguchi as Tatsumi (Dragon, older brother), real name Nagayuki Tsumita. Born on November 11. He robs his victims as he kills.


Kousuke Toriumi as Tatsumi (Serpent, younger brother), real name Takeyasu Tsumita. Born on October 10. He robs his victims as he kills.


Hikaru Midorikawa as Ūma (Horse), real name Yoshimi Sōma. Born on September 9. He kills silently.


Cho as Hitsujii (Ram), real name Sumihiko Tsujiie. Born on August 8. He kills through trickery.


Saori Hayami as Sharyū (Monkey), real name Misaki Yūki. Born on July 7. She kills by settling matters peacefully.


Ayane Sakura as Niwatori (Bird), real name Ryōka Niwa. Born on June 6. She kills by pecking at her enemies.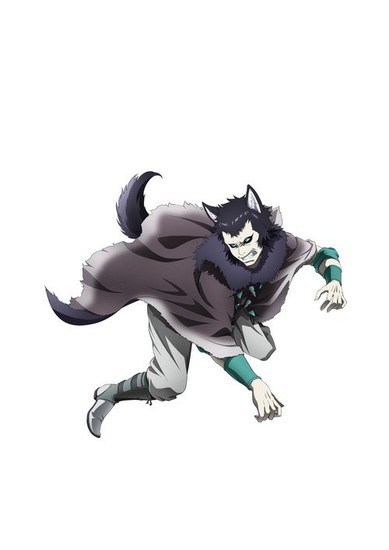 Tomohiro Nishimura as Dotsuku (Dog), real name Michio Tsukui. Born on May 5. He kills by biting his enemies.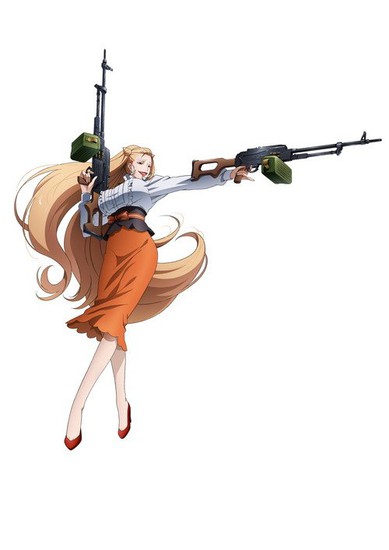 Yōko Hikasa as Inōnoshishi (Boar), real name Toshiko Inō. Born on April 4. She kills abundantly.

Naoto Hosoda (The Devil Is a Part-Timer!, Shuffle!) is directing the series at Graphinica (Chain Chronicle: The Light of Haecceitas, Expelled from Paradise). Sadayuki Murai (Knights of Sidonia, Natsume's Book of Friends seasons 3-5) is handling the series composition, Chikashi Kadekaru (Scar-red Rider XechS, Hōkago Mania Club) is designing the characters, and Gō Shiina (Kyousougiga, God Eater) is composing the music at Avex Pictures.
NisiOisin and Nakamura published the novel in May 2015. In the "greatest battle royale novel ever," 12 warriors who are burdened with the names of the 12 Chinese Zodiac members fight with each other's lives and pride at stake, all to grant just one wish. Viz Media will release the novel in hardcover format in October.
NisiOisin and Nakamura previously collaborated on the one-shot manga "Dōshitemo Kanaetai Tatta Hitotsu no Negai to Wari to Sōdemonai 99 no Negai" (The only wish I want granted by all means is comparable to 99 wishes) in Shueisha's Young Jump magazine in January 2015. The stories of the one shot and Jūni Taisen are connected.

---