News

Rose of Versailles Gets Screen Adaptation, Game in School Setting

posted on by Egan Loo
"Private BeruBara Academy" reimagines
Riyoko Ikeda
's classic historical shōjo manga
---
Otomate, a brand for romance games aimed at female players, announced on Sunday that Riyoko Ikeda's classic historical shōjo manga Rose of Versailles is inspiring a Shiritsu BeruBara Academy ~Versailles no Bara Re*imagination~ (Private BeruBara Academy: Rose of Versailles Re*imagination) project. The project has both an unspecified "screen adaptation" and a game adaptation simultaneously in the works.
Sunday's "10th Anniversary Otomate Party 2017" event previewed the project with a video:
Text: Fully Supervised by Riyoko Ikeda Production
Text: That Masterpiece … Now Raises the Curtains on a New Stage
Text: Private BeruBara Academy: Rose of Versailles Re*imagination
Text: Otomate Presents
Text: Rose of Versailles' 45th Anniversary Work
Text: Private BeruBara Academy: Rose of Versailles Re*imagination
Original Work: Riyoko Ikeda's Rose of Versailles
Project Collaboration: Power Ambitious
Director: Momoko Terashima
Illustrator: Mozu Totsuko
Story Editor: Chiharu Tōno
Text: Screen Adaptation & Game Adaptation Projects Simultaneously in the Works
The announcement does not specify if the "screen adaptation" is animated or live-action, nor does it specify the adaptation's planned medium or venue.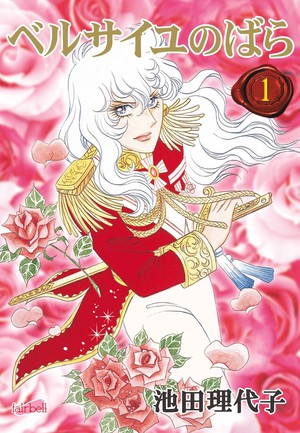 Ikeda launched the original manga in Shueisha's Weekly Margaret magazine in 1972. The story is set in the intrigue-filled court of Queen Marie Antoinette before and during the upheavals of the French Revolution. Lady Oscar is a young woman raised as a man to serve in the palace guards.
Udon Entertainment announced in July 2015 that it has licensed the manga series and planned to release the first two-in-one omnibus volume in the second quarter of 2016, but has not yet released the manga.
The manga inspired a 40-episode anime in 1979-1980 that Right Stuf released in North America in 2013 in two DVD sets. In addition to the television anime series, the manga inspired a 1990 animated film, a long-promised but unreleased animated film remake, perennial musicals by the all-female Takarazuka Revue since 1974, and a live-action 1978 French/Japanese film. Most recently, DLE Inc. created authorized parody shorts with Flash animation.
---