News

A Polar Bear in Love Anime Streams Web-Only Short

posted on by Rafael Antonio Pineda
"Hyōheki Don" short shows Polar Bear performing kabe-don on Seal
---
Shochiku began streaming a new short for the for the "petit anime" of Koromo's Koisuru Shirokuma (A Polar Bear in Love) manga. The new short, titled "Hyōheki Don" (Ice Wall Slam), is a web-only exclusive, and cannot be seen in theaters unlike the other shorts.
The short begins with Seal attempting to escape the sleeping Polar Bear, still fearing that Polar Bear will eat him. But before Seal can get far, Polar Bear wakes up and runs to him. Seal pleads to Polar Bear not to eat him, but Polar Bear instead performs a kabe-don on Seal with a nearby ice wall.
Shochiku previously streamed the 60-second version of the anime's first episode. The first episode debuted in Japanese theaters on March 4. The second episode debuted on May 13.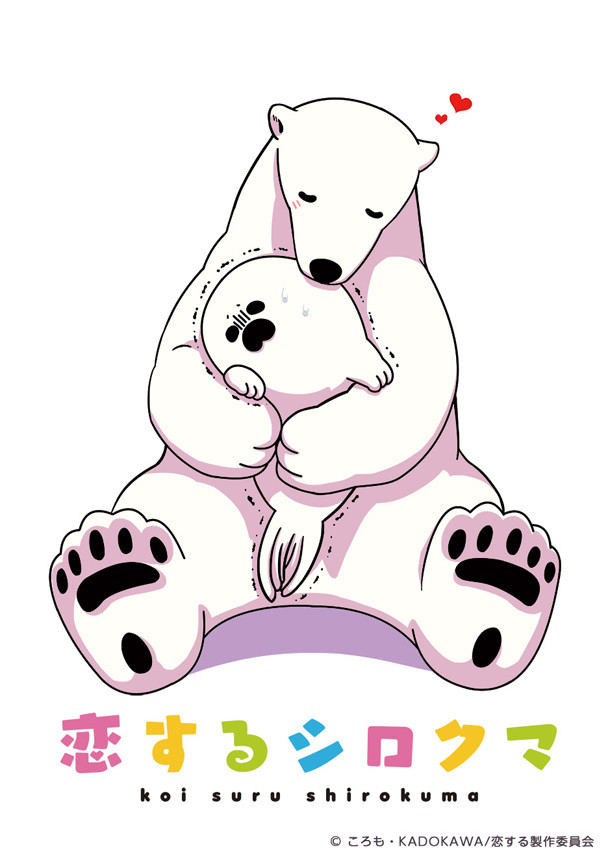 Natsuki Hanae (The Disastrous Life of Saiki K.'s Reita, HaruChika's Shinjirō) voices the Seal, and Yuichiro Umehara (Mobile Suit Gundam: Iron-Blooded Orphans' Eugene, Nananin no Ayakashi's Guten) voices the Polar Bear.
Kazuya Ichikawa (Tantei Team KZ Jiken Note, Monster Strike the Animation) directed the anime at Gathering, and also penned the script. Yō Yamada (Penguindrum, The Garden of Words, your name.) served as the sound director. Rock band Scenario Art (The Perfect Insider) composed the music.
The original manga revolves around a polar bear who falls in love with an earless seal, and he wants nothing else except to protect him, even though the seal constantly thinks the bear will eat him.
Koromo launched the manga on the free manga app Comico in December 2014, and began serializing it in Monthly Comic Gene in June 2015. Kadokawa published the manga's third compiled book volume on March 27. Yen Press licensed the manga in April, and will release the first volume on November 14.
[Via Ota-Suke]
---