News

The [email protected]: Shiny Colors Game Adds L'Antica Idol Unit

posted on by Rafael Antonio Pineda
---
The official website for the The [email protected]: Shiny Colors browser game for smartphones revealed a new five-girl idol unit for the game named L'Antica on Thursday. The unit's tagline is "Turn the rusted key of destiny."
The L'Antica members and their respective voice actresses include:
Chisa Suganuma
as Mamimi Tanaka, a listless third-year high school student with a punk attitude. She hates being asked to do something. While she has beautiful looks, she is indifferent to anything outside her own interests.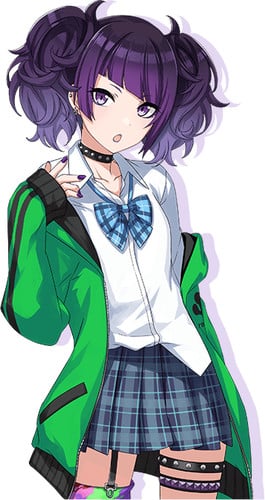 Mizuki Yuina as Kiriko Yukoku, a silver-haired second-year high school student who has a mysterious air about her. Her ethereal atmosphere and her bandaged arms are her trademark. Although she speaks in few words, she has a kind-hearted personality.


Karin Isobe as Kogane Tsukioka, a 19-year-old woman brimming with confidence and positive attitude. She has a cute figure that attracts attention, but her clumsiness also often makes her stumble and fall when dancing.


Narumi Runa as Yuika Mitsumune, a free-spirited college freshman who is into many obscure subjects. She is pretty, goes with the flow, and immediately sociable even to people she has just met.


Anna Yamaki as Sakuya Shirase, a third-year high school student who goes to an all-girls school. She is generally good at sports, is an honors student, and has a model-like figure. She is popular with girls due to how she carries herself like a prince.


The game's new main idol unit, Illumination Stars, is part of the agency 283 Production. ("283" is pronounced "Tsubasa," a wordplay on the Japanese word for "wings.") The unit's tagline is, "Twinkling in the eyes, unlimited possibilities."
Three of the new voice actresses and the Illumination Stars idols they play — all in their first year of high school — are:
Hitomi Sekine
as Mano Sakuragi, a kind-hearted girl who makes people happy just by being around her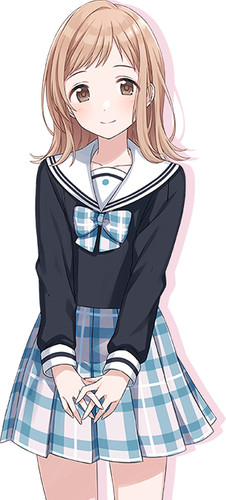 Reina Kondō as Hiori Kazano, a cool beauty with a stoic personality


Mayu Mineta as Meguru Hachimiya, a naive, friendly girl with a Japanese father and American mother


The president of 283 Production is Tsutomu Amai, who may act like a "dandy" in his 40s, but has a no-nonsense personality.
Hibiku Yamamura will voice Hazuki Nanakusa, a 283 Production employee who may seem always sleepy but is multi-talented as she helps the idols with voice training, dance lessons, and makeup.

The site hints at eight more idols in two more units to be revealed later.
The overall theme song for the game is "Spread the Wings!!" by lyricist Saori Kodama and composer/arranger Akihiko Yamaguchi. Yōichi Sekine serves as the game's music producer at Lantis.
A tie-in four-panel manga also launched on the game's official website.
The game will be available on smartphones via what Bandai Namco Entertainment tentatively calls the "HTML5 New Platform."
[Via Yaraon!]
---