News

Toho Plans to Make Godzilla Shared Universe

posted on by Rafael Antonio Pineda
TOHO
plans on making "World of Godzilla" universe rather than Shin Godzilla sequel
---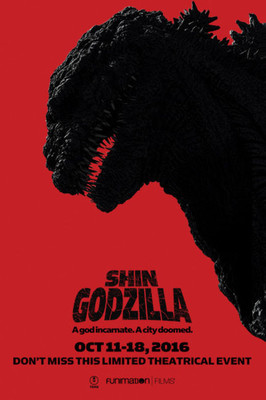 Keiji Ota, TOHO's producer for its Godzilla property, revealed in an interview with the Nikkei Style website on May 12 that TOHO will focus on new Godzilla movies that will have a "shared universe," citing the shared continuity of Disney's Marvel Cinematic Universe as an inspiration.
Ota mentioned that TOHO would rather make a "World of Godzilla" that can be used in the long-term rather than a sequel to Shin Godzilla. This planned cinematic universe will allow the studio to focus on different works that may center on different monsters, such as Mothra. The project is planned to expand to character goods, apparel, games, and other media.
Ota stated Legendary Pictures and Warner Bros. holds the merchandising rights to Godzilla overseas, so TOHO has not had the opportunity to market other Godzilla-related media overseas. TOHO is now planning to move forward by marketing overseas by itself.
Shin Godzilla earned 8.2 billion yen (US$75.6 million) at the box office in Japan after opening in Japan in July 2016. The movie was the latest in TOHO's film series after a 12-year absence since 2004's Godzilla: Final Wars. Funimation screened the film in theaters in North America in October 2016.
Polygon Pictures is currently producing a Godzilla anime film trilogy. Godzilla: Planet of the Monsters, the first film, opened in Japan last November. Netflix began streaming the film worldwide on January 17. Godzilla: City on the Edge of Battle, the second film, opened on May 18.
Godzilla: King of Monsters, the sequel film to Legendary Pictures' 2014 Godzilla movie, is slated for May 31, 2019. The planned Godzilla vs. Kong crossover film from director Adam Wingard is slated for May 22, 2020.
Sources: Nikkei Style via Godzilla Movies, Screen Rant
---