Sound Decision
Last Exile #1
by Jonathan Mays,
Title:
Last Exile Original Soundtrack #1
Artist:
Dolce Triade
Label:
Geneon Anime Music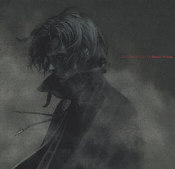 Release Date:
2004-02-17
Suggested Retail Price:
$14.98
Description:
For pure escapism into the wild blue yonder, it doesn't get any better than the LAST EXILE Original Soundtrack, which delivers mesmerizing vocals and highly evocative instrumentals that will entrall and please those who love the grand sense of wonder and excitement that comes from this stylishly high-flying science-fiction adventure.
This 19-track CD includes four vocal songs, starting with the rhythm-thumping signature intro song, "Cloud Age Symphony" and signing off with the tender closing theme song "Over the Sky".
Track list:
01. Cloud Age Symphony (Opening Song)
02. A Morning in Norkia
03. Working on the Cloud
04. To the Race
05. Prayer for Love
06. Brave Willing
07. Cover Stories
08. Flying to Fly
09. Requiem in the Air
10. Hello, Kitty Girl
11. Chivalry Spirits
12. Advances
13. Naval Affair
14. All is Over
15. Skywriting
16. Silverna
17. Vanishing Point
18. Complicated Decision
19. Over the Sky (Ending Song)
Total time:
0:58:42
(Added on 2004-02-20)
This volume was reviewed in the Sound Decision column of February 20, 2004.
---
back to Sound Decision - Rock 'n Roll
Sound Decision homepage / archives