×
remind me tomorrow
remind me next week
never remind me
Subscribe to the ANN Newsletter • Wake up every Sunday to a curated list of ANN's most interesting posts of the week.
read more
The List
6 Anime Projects That Never Took Off
by Lynzee Loveridge,

Not every anime adaptation is destined for a happy ending. Some languish in development hell for a number of years (I'm looking at you, Trigun: Badlands Rumble) while others never make it out of the gate. Whether it is lawsuits, rights holder expenses, or a company tanking, the following six projects (listed in no particular order) never made it onto the silver screen.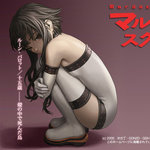 6. Mardock Scramble OAV Tow Ubukata's Mardock Scramble novel was originally slated to get the 3D CG treatment by Japanese animation studio Gonzo before the project was canned in 2006. The studio cited "various reasons" for cancelling the project, but it seems a fair assumption that financial resources were an issue. The studio claimed it was going to use new techniques for the first time, possibly an expensive endeavor. It was only a few years later, in 2009, that the studio restructured and laid off 77 percent of its staff with hopes to return to profitability by 2014. In the mean time, Mardock Scramble was picked up by studio GoHands into a trilogy of films, and seems to be doing decently for itself.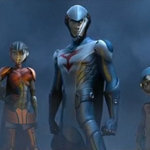 5. Gatchaman Hong Kong animation studio IMAGI planned to follow-up the projected success of its CG Astro Boy film with another CG feature based on Tatsuo Yoshida's Gatchaman. Unfortunately for IMAGI, after Astro Boy earned a dismal $40 million on a $65 million production budget, the company tanked. The studio laid off more than 300 employees and the project was cancelled. Preliminary notes and images looked promising, but the studio's parent company put the final ax in film in 2011.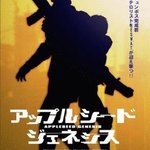 4. Appleseed: Genesis The proposed 26-episode CG anime series left a lot of studio execs pretty upset. Announced in 2008, Wedge Holdings' subsidiary Radix mobanimation anime studio and production company Micott & Basara entered an agreement to create the series. However, with little warning, Micott & Basara pulled the plug and left Radix holding the bag. Wedge lost 42 million Yen On the deal and sued. Micott & Basara argued that the decision was mutually agreed upon and countersued. Both parties settled three years later, while Micott & Basara somehow squeezed out funds to create the Appleseed XIII anime series with Jinni's Animation Studios before declaring bankruptcy.

3. Alive - Saishū Shinka teki Shōnen Another victim of Gonzo's restructuring, the Alive anime adaptation was announced in 2008 as a joint production between animation studio AIC and Gonzo. Gonzo left the project during their restructure, and despite the staff's best efforts, they couldn't resuscitate the project. The manga's first eight volumes were released stateside by Del Rey until Kodansha USA took over their titles in 2010. Sadly, if the series ever does get an adaptation, the manga's creator Tadashi Kawashima won't be able to see it; he passed away in 2010.

2. Lupin VIII In 1982, Japanese anime studio TMS Entertainment, French production studio DiC, and French broadcaster TF1 planned to create a Lupin III sequel featuring the descendants of the cast's main characters. Lupin the VIII would fly an airship around Paris with Zenigata and Goemon's kids. Supposedly six episodes of the series were created but never aired due to royalty demands. Maurice Leblanc's estate wanted more money for use of the name, more than the studios were willing to pay, so it looks as though we'll never get to see kid Lupin VIII's escapades on television.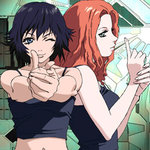 1. t.A.T.u. Paragate I'm already wary that writing this is going to make me feel old. Do you guys remember t.A.T.u.? They were a Russian synthpop duo put together by producer Ivan Shapovalov and they marketed a lot of their music with controversial videos about the couple's supposed romantic relationship (they were underage and both female). During the height of their career, Japanese animation studio IMOVE planned to produce a film based on the two singers in 2004. It was cancelled for multiple reasons, including a falling out between the producer and the two singers. Shapovalov admitted in an interview to "preferring underage girls" and basing the duo's act on child porn websites. t.A.T.u. also split to pursue solo careers stating that it wasn't "fun playing lesbians anymore."

The new poll: Somehow you've ended up in your own harem romantic comedy. It's episode 12 and time for your confession. Who do you choose?
The old poll: Last week's poll asked what was your favorite part of Valentine's Day. Personally, I prefer the half-priced chocolate! Here's the full results:
Valentine's Day? More like Velociraptor Day! 24.7%
Half-priced chocolate the next day 24.7%
Seeing the anime-related valentines on ANN 15.9%
Crying into a half-pint of Ben & Jerry's 11.0% (Cheer up guys! Every day is a good day for Chunky Monkey)
Spending time with my significant other 10.4%
Watching romantic comedies 4.1%
Baking sweets 3.9%
Exchanging gifts 2.7%
Making cards 1.6%
Getting flowers 1.0%
---
Alright everybody, see you all next week! I look forward to your input in the comments and feel free to follow me on Twitter @ANN_Lynzee or e-mail me at
[email protected]
.
---
discuss this in the forum (95 posts)
|
this article has been modified since it was originally posted; see change history