Interest

Daily Cosplay

Puella Magi Madoka Magica's Madoka

posted on by Bamboo Dong
Taken at Eternellement Manga in Istres, France
---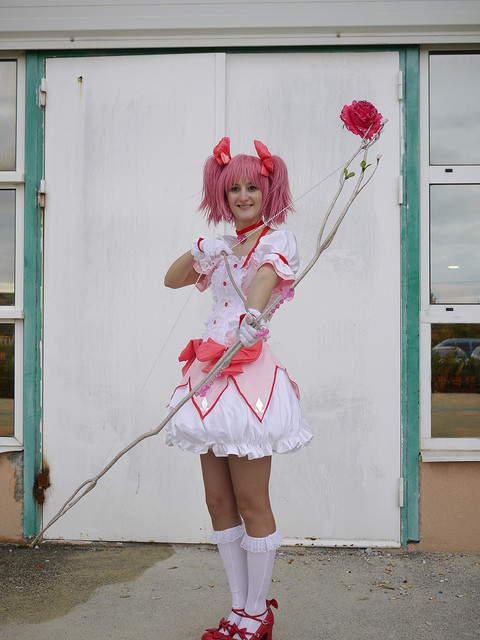 In the above photo, an unidentified cosplayer portrays Kaname Madoka from the television anime Puella Magi Madoka Magica. The title character of the series, Madoka is offered the chance to become a magical girl and having a wish granted in the process. However, she quickly learns that being a magical girl has tragic downsides, and starts to question accepting the role.
The photo was taken at Eternellement Manga 2011, which took place November 19, 2011 at Halle Polyvalente de Rassuen in Istres, France.
Photo © Yves Tennevin
To submit a Daily Cosplay photo, e-mail interest (at animenewsnetwork.com). Please include the name of the copyright owner (typically the photographer) of the image, as well as where the photo was taken.
---