Interest

Shokotan to Sing Furusato Saisei Nippon no Mukashi Banashi Themes

posted on by Ko Ransom
Japanese folklore anime to feature
Shoko Nakagawa
's a cappella songs in April
---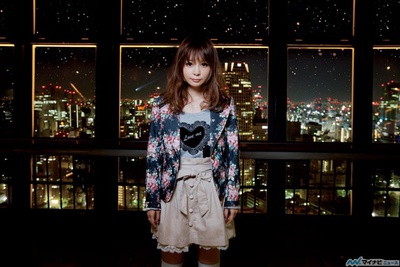 Voice actress and singer Shoko "Shokotan" Nakagawa will perform the opening and ending theme songs for the Furusato Saisei Nippon no Mukashi Banashi (Hometown Regeneration: Japan's Folklore) television anime series. The anime will tell folklore, myth, legend, and festival origin stories from across Japan and premiere on April 1.
Tomoyuki Okura, a member of the Japanese vocal group INSPi, will write and compose the opening theme "Hitori no Kimi ga Umareta to sa." Okura will also write the ending theme song "Arukou" with his fellow INSPi member Keisuke Yoshida. For the first time, Nakagawa will perform a cappella in the theme songs.
Nakagawa previously sang theme songs for anime including Beelzebub, Gurren Lagann, and Fullmetal Alchemist: Brotherhood. She has also voice acted in Eyeshield 21, Level E, and various Pokémon films. Nakagawa appeared as a musical guest of honor at Los Angeles' Anime Expo in 2008, and the Nakagawa Shōko Monogatari (Shoko Nakagawa's Story) manga based on her life debuted in 2010.
Source: My Navi News via Jam Guru
---
this article has been modified since it was originally posted; see change history