Interest

WataMote Anime's Character Designs Unveiled

posted on by Sarah Nelkin
Nico Tanigawa
's slice-of-life comedy about unpopular high-schooler to premiere in July
---
The official website for the anime adaptation of Nico Tanigawa's Watashi ga Motenai no wa Dou Kangaete mo Omaera ga Warui! (WataMote) revealed the character designs for the 3 main characters.

Tomoko Kuroki is a girl who thought she would get popular when she entered high school, but realizes the loneliness of reality when she doesn't make a boyfriend or any friends 2 months after the entrance ceremony. She doesn't stand out in her class at all and has problems talking to others, but often spouts off extreme phrases in her head.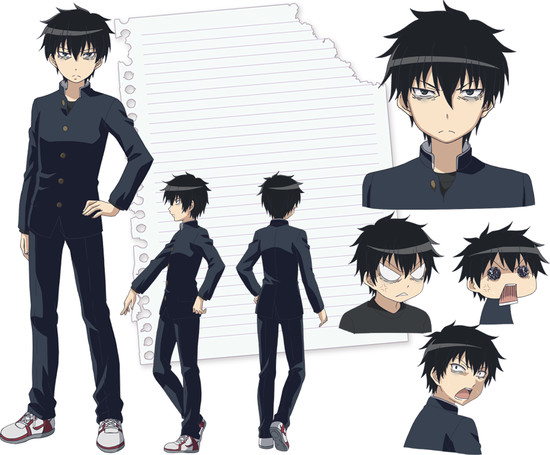 Tomoki Kuroki is Tomoko's younger brother in middle school who is a regular player on the school soccer team and plays the forward position. Unlike Tomoko, he has many friends and has a massive popularity with the girls. There are many times he gets annoyed and acts cold toward his sister with her negative words, but he also has a gentle side.

Yū-chan is a classmate of Tomoko's from middle school. She got along very well with Tomoko since they had the same hobbies, but ended up going to a different high school. She used to be a bland
otaku
in junior high, but it appears that she has changed.
The slice-of-life gag comedy centers around Tomoko Kuroki, a girl who thought she would be popular when she went to high school. However, she was in for a rude awakening, for cruel reality is not like the otome games (romance games for female players) she played.
Tanigawa launched the manga in Square Enix's Gangan Online website last year, and Square Enix is shipping the fourth compiled volume on June 22.
The anime will premiere in Japan in July.
Source: Comic Natalie
Images © Nico Tanigawa/Square Enix, Watamote Production Committee
---