Interest

Kyoto Opens A "Tokiwa-so" for Aspiring Young Manga Artists

posted on by Bamboo Dong
New apartment project supports up-and-coming artists.
---

Inspired by Tokyo's Tokiwa-so apartment, which has housed some of the manga industry's most renowned artists, the Kyoto Daiichi (First) Tokiwa-so was unveiled to the public on August 23. Located in the city's Kamigyo Ward, the remodeled row-house will provide accommodations for three young aspiring male manga artists.
The apartment takes its name from the original Tokiwa-so, an apartment in Tokyo's Toshima Ward that is famous for being the one-time home of Osamu Tezuka and many other young manga artists, before they made it big. Other residents have included Shotaro Ishinomori (Cyborg 009, Kamen Rider), Fujio Akatsuka (Osomatsu-kun, Tensai Bakabon), and Fujiko Fujio (Doraemon).
The Kyoto Daichii Tokiwa-so project was funded by the city government, which allocated 13.8 million yen for the project. The city refurbished a century-old, two-story wooden row-house for the project, which features three six- or seven-tatami mat-sized rooms (~ 100 sq ft), a shared kitchen, and a shared bathroom. The monthly rent will be between 45,000 and 50,000 yen (~$450-500), which includes Internet and utilities. The non-profit organization NEWVERY, which operates a similar project in Tokyo, has been commissioned to manage the facility. The organization will also provide lectures from professional manga artists, and aid the tenants in establishing business contacts with editors from publishing companies.
In recent years, Kyoto has been making efforts to nurture the manga and anime industry, with the very first Kyoto International Manga Anime Fair (or Kyo-Mafu) being held last year, and this year's event taking place this weekend. The city has become a center for manga education as well, with over 1,000 students studying manga and animation at the city's multiple universities.
This Tokiwa-so project is just one more step in helping rising manga stars attain their dreams, and Mayor Daisaku Kadokawa "hope(s) they will blossom as manga artists from the Tokiwa-so."
Twelve applicants applied for the limited number of spots, and three have already been chosen to attend the final interview.
The Kyoto city government is already planning to set up the Kyoto Daini (Second) Tokiwa-so for women. They will start accepting applications this month.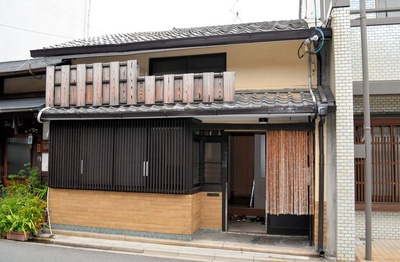 Via Asahi Shimbum
---