Interest

Decorate Yourself with 30th Anniversary Creamy Mami Nail Decals

posted on

2013-10-25

15:26 EDT by Bamboo Dong
Specially designed Creamy Mami nail decals to be sold through online retailer Tokyo Otaku Mode.
---
Tokyo Otaku Mode Inc., which also operates the Tokyo Otaku Mode international online retail shop, is announcing the sale of special 30th anniversary Magical Angel Creamy Mami nail decals. The sets will be sold both in Japan, as well as overseas.
The nails were produced under the supervision of nail artists Chieko Nayama, who's no stranger to intricate, often anime-inspired nail art. Check out her Twitter media page, where she posts pictures of her work.
There will be two sets available, a Yuu Morisawa version (before she transforms into Creamy Mami), and a Creamy version, after the transformation.
Incidentally, for any Magical Angel Creamy Mami fans who will happen to be in Tokyo between now and November 1, they've set up a special 30th Anniversary Creamy Mami store in Akihabara. The shop is located on the second floor of Atre Akihabara, and includes exclusive goods, as well as limited edition shopping bags.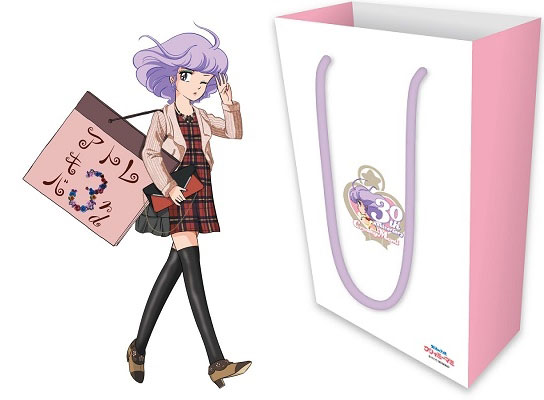 Creamy Mami is currently streaming on Anime Sols, where the second DVD boxset has nine days left to go to reach its crowd-funding goal.
The magical girl series, produced by Studio Pierrot, aired in Japan from 1983 to 1984. The series is collected into 52 episodes and four OAVs. The story follows Yuu, who gains magical abilities after encountering a spaceship. She uses her newly acquired powers to become a 17-year-old pop star and hopefully win the heart of her crush.
[Via Kai-You]
---