Interest

Mimi Meme MIMI Releases MV for Yamada-kun and the Seven Witches Anime Ending Theme

posted on by Carlos Cadorniga
J-pop artist Mimi Meme MIMI has just released a brand new music video for her upcoming single, "Candy Magic".
The song serves as the current ending theme for the anime Yamada-kun and the Seven Witches, which began airing in April. The video features the single in its entirety, along with romanji lyrics coupled with an English translation. Mimi Meme MIMI sings of the transience of time and singular moments of brilliance within it.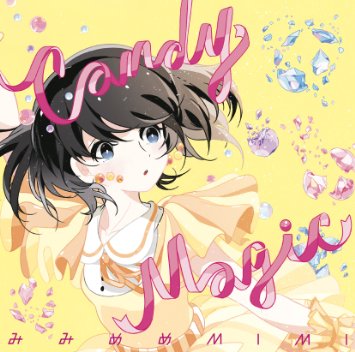 The single is set to release on June 10, also including a piano version of a previous single of hers, "Sayonara Usotsuki", which served as the opening theme for the 2014 anime Blade & Soul.
Mimi Meme MIMI has performed songs for anime in the past. Aside from Blade & Soul, she also performed "Sentimental Love" opening to the 2013 anime "Kimi no Iru Machi".
[Via Ota-suke]
---