Interest

Blue Giant Supreme Jazz Manga Ad Offers Cassette Tapes

posted on

2017-03-19

17:15 EDT by Jennifer Sherman
Shinichi Ishizuka's Blue Giant Supreme manga is marking the release of its first compiled book volume and the 100th anniversary of jazz music with a peel-off ad offering cassette tapes. Fans who pass by can take a tape from the ad in Tokyo's JR Shinjuku Station from March 16 to March 20.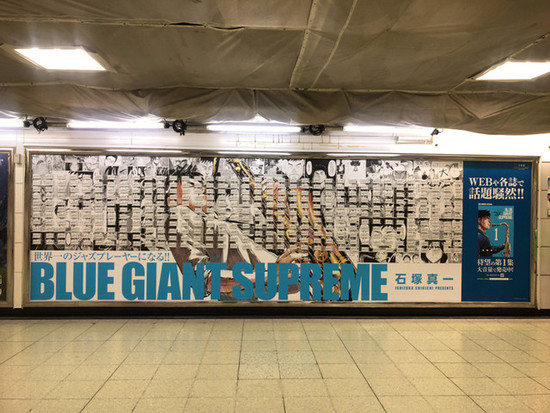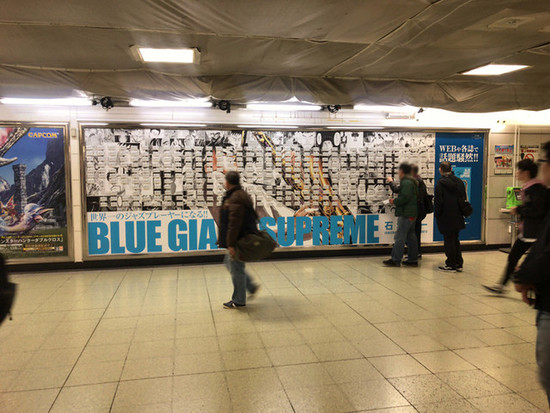 The tapes feature two songs. They are based on a parting gift that Blue Giant Supreme main character Dai Miyamoto gives to his friend who doesn't understand jazz well before Dai leaves for Europe. Cassette tapes are being added to the ad twice a day from March 17 to March 20.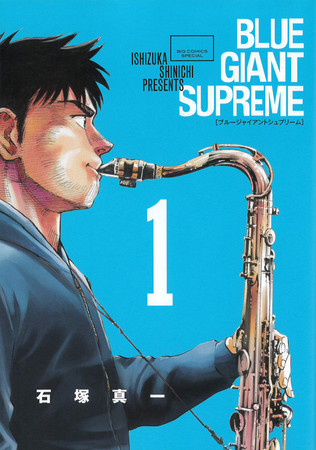 The manga's official website also posted the contents of the "Blue Giant & Blue Giant Supreme Newspaper" offprint ad that the morning edition of the Asahi Shimbun newspaper published on March 10. The website features the ad's interviews from five people, including Sports Backs company representative Yoshinobu Sawai. The website also features a QR code for the "Blue Giant QR Record" that turns fans' smartphones into record players to listen to music.
Ishizuki launched his Blue Giant Supreme manga in Shogakukan's Big Comic magazine after ending Blue Giant in August. The first compiled book volume of the sequel shipped on March 10. In the sequel series, Dai travels overseas. The original manga won the Grand Prize in the Manga Division of the 20th Japan Media Arts Festival Awards on Thursday.
The manga centers on Dai Miyamoto, who is in the basketball club in middle school. One day, his friend takes him to a live jazz performance, which touches him on a deep level. From that point on, he begins to practice the tenor sax by himself, with no formal education, and no ability to read sheet music. He aims to become the world's best saxophone player.
Source: Comic Natalie
---