Interest

Ensemble Stars! Voice Actor Masami Itō Announces Marriage

posted on by Amanda Whalen
Masami Itō, the voice of the character Izumi Seno in the popular idol smartphone game Ensemble Stars!, has recently announced his marriage to Suzu Maihara, a member of the theatrical troupe Shingidan Mumei Classics, which Itō manages.
The couple posted several photos of their wedding ceremony on their respective blogs.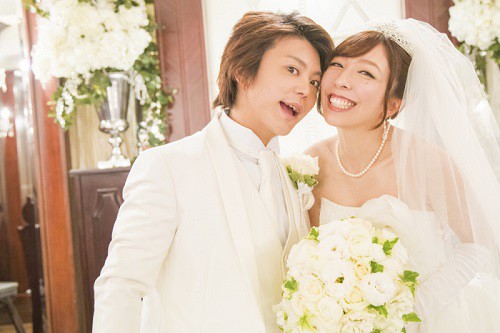 Of the relationship, Maihara wrote, "To me, Masami is a comrade in arms...We argue a surprising amount, but when we're together I can smile."
Itō wrote, "Little by little, we'll continue to fight on. We are a couple that fights on."
An anime adaptation of Ensemble Stars! was announced by GENCO and Happy Elements, but it has been postponed until further notice. The smartphone game inspired two stage plays, a manga, novels, CDs, and VR software for the Playstation VR.
The Ensemble Stars! smartphone game takes place at a private boys' idol-training school after a lone female student transfers in. The original scenario for the game was written by the novelist Akira ([email protected]).
Source: Nijimen
---