Interest

Hortensia Saga's Evangelion Collaboration Holds Shinji Twitter Campaign

posted on by Jennifer Sherman
The official Twitter account of Sega's Hortensia Saga smartphone role-playing game announced on Friday that it is holding a Twitter campaign to offer Shinji for the game's collaboration with Evangelion. People who retweet the announcement by November 1 will have a chance to win one of five SSR Shinji character's for the game.

The full Twitter campaign will run until November 19.
The game's official website opened a teaser page for the collaboration last week. The page features silhouettes of Shinji, Asuka, Rei, Kaworu, and Mari.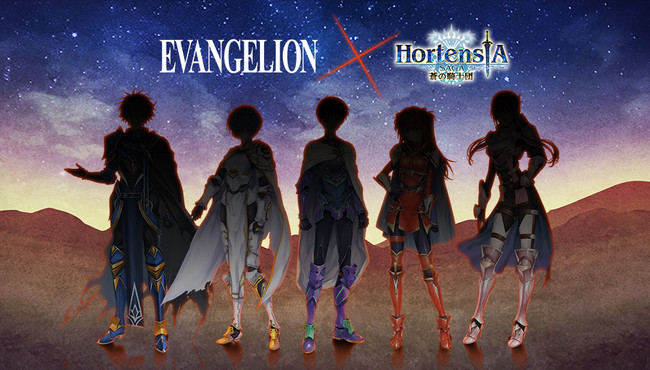 The collaboration is holding a pre-registration campaign that is offering various in-game rewards depending on how many people pre-register. If 20,000 people pre-register, everyone will receive an SSR Kaworu.

The game will participate in the f4 Fan Festival event in Tokyo on December 3.
Sega released the game for iOS and Android in 2015. The game has been downloaded a total of more than 8 million times in Japan, Taiwan, Hong Kong, and Macau.
The game allows players to field up to five characters in a party comprising different classes with different abilities in battle. Combat consists of each party's characters standing in a 3x3 grid. Each class is able to attack and influence a different specific section of the grid. The player takes on the role of a young feudal lord who learns the hidden truth of the Kingdom of Hortensia through battles and encounters.
Sega began streaming an animated video for the game in June. The game collaborated with the The Seven Deadly Sins -Signs of Holy War- anime last October.
Source: Animate Times
---