Interest

Families Gather at Kinshi Park For Pokémon Go, Pokémon: Let's Go Event

posted on by Kim Morrissy
A Pokémon GO and Pokémon: Let's Go event was held at Kinshi Park in Tokyo on November 16-17, coinciding with the release of the Pokémon: Let's Go, Eevee! and Pokémon: Let's Go, Pikachu! Nintendo Switch games. The free event gave visitors an opportunity to try out the new games, but mostly it was a good excuse to catch lots of Pokémon in Pokémon GO.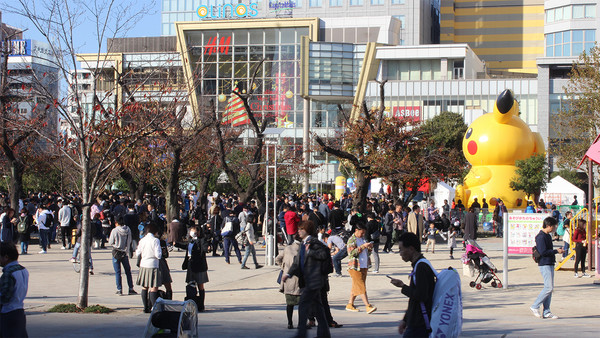 One of the draws of the weekend-long event was that it offered a higher appearance rate of shiny Pikachu and Eevee, but it also had a higher appearance rate for Kanto Pokémon in general. The park was utterly teeming with Pokémon, and plenty of relatively rare Pokémon like Magmar appeared very frequently. Trainers had planted lures even outside the park itself, meaning that the entire area near Kinshicho station was full of Pokémon.

The event seemed particularly targeted at families. A Pikachu jumping castle was installed at the park and was extremely popular with the kids. There was also a photo spot featuring all of the team leaders from Pokémon GO. plus a cute visual showing various Pokémon available in Pokémon GO getting along.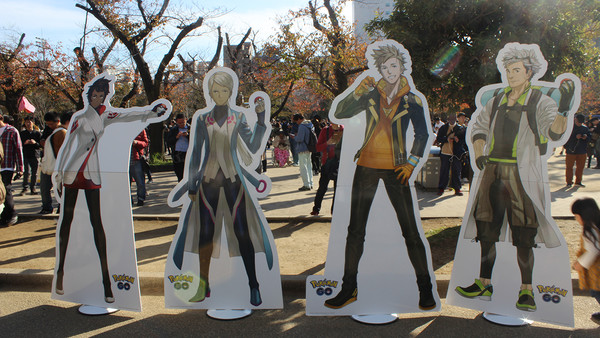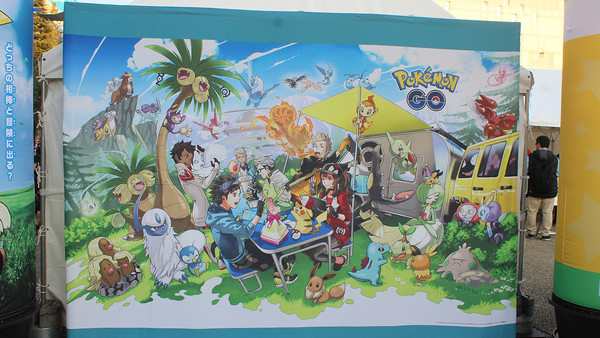 Several Pokémon-themed trucks and tents were holding demos of Pokémon: Let's Go, Pikachu! and Pokémon: Let's Go, Eevee!. Even though the games were already out, people waited in the line for hours to try it out, perhaps due to the fact that they would get a free Pokéball squeeze ball out of it. After you finish the short demo, you get to put your hand in a barrel and pull out a Pokéball—apparently one of them was a Master Ball, but I didn't get it, unfortunately. This setup has been present at other events with Pokémon: Let's Go, Pikachu! and Pokémon: Let's Go, Eevee! demos throughout the country.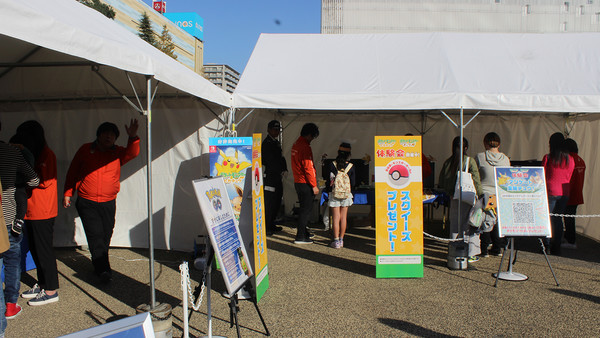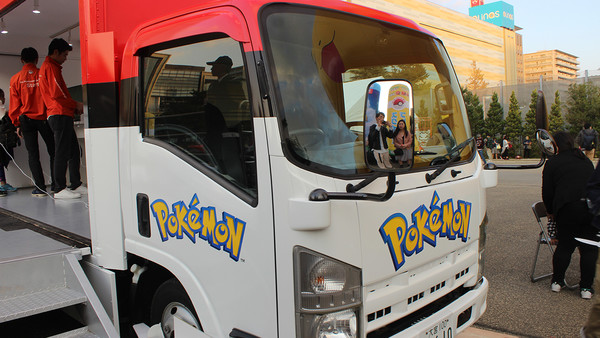 With so many trainers gathered in one place, it became very evident that Pokémon GO is popular across many demographics in Japan. Even older people were very into the game; one older Japanese man approached me and asked me in English if I wanted to trade.
Although the Kinshi park felt perhaps a little too small for the scale of the event being held there, attending this event was a nice opportunity to take a walk in the park. And that's arguably where the appeal of Pokémon GO lies best, as this year's Pokémon Go Fest in Chicago also proved, albeit on a more extravagant scale. It also helped that the weather over the weekend was lovely, a brief warm spot as winter approaches.
I do have to say one thing about this event —it absolutely worked as intended as advertising for Pokémon: Let's Go, Pikachu! and Pokémon: Let's Go, Eevee!. I'd been on the fence up until then, but a few days after attending the event, I went and bought a copy of Pokémon: Let's Go, Eevee!. No regrets!
---