News

Video-on-Demand Service Akimbo Shuts Down

posted on by Mikhail Koulikov
---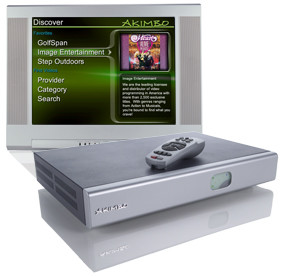 Akimbo, the video-on-demand service provider that once offered subscribers access to anime titles from ADV Films, AnimEigo, Geneon Entertainment, and Right Stuf, has gone out of business. The company launched in 2002 with a set-top box for downloading and watching on-demand video content on home televisions. In 2005, it introduced a similar service for Windows Media Center-equipped personal computers with a pay-per-view pricing model, and two years later, abandoned the hardware-based service.
A.D. Vision's Anime Network was Akimbo's first anime industry customer. Early in 2006, the two companies signed an agreement to offer Anime Network programming on Akimbo's Internet VOD service to provide "more opportunities to watch Anime on Demand." In June of last year, anime licensees AnimEigo, Geneon Entertainment and Right Stuf International, as well as dubbing studio Bang Zoom! Entertainment and World Events Productions, Ltd. (English-language dub of Voltron), also signed digital distribution deals with Akimbo. Specific anime series that were available included Gankutsuou, Last Exile, and Lupin the Third. At that point, Akimbo's president, Thomas E. Frank, noted: "When we added Central Park Media and The Anime Network to our collection, their videos quickly became some of our most sought-after programming." However, all of Akimbo's Windows Media Center services were discontinued in August of that year, and since then, it has been attempting to recreate itself as a source of video content for regional Internet service providers.
As recently as about three months ago, Akimbo was able to secure an additional US$4 million in funding. However, as of last week, almost all of its staff have been laid off, and the remaining three people were only left to oversee the shutdown.
---