News

Anime Makes Up 64% of BD Sales in Japan in September

posted on by Egan Loo
2008 Blu-ray Disc market grows 373%, but is only 3.8% of DVD market's size
---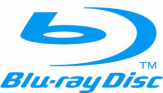 GfK Marketing Services Japan issued a report on Thursday that stated that Japanese animation accounted for 64% of Blu-ray Disc sales in Japan in September. Anime such as Macross Frontier, Code Geass: Lelouch of the Rebellion R2, and Mobile Suit Gundam 00 helped the yen value of the Japanese Blu-ray Disc market grow 373% between January and September. In terms of the raw number of discs sold, the market grew 357% during this time period. In all, 680,000 copies of over 500 titles sold for 3.8 billion yen (about US$40 million) during these nine months. By the end of the year, GfK projects that the market will amass about 700 titles and 5 billion yen (US$50 million) in sales.
However, the Blu-ray Disc market remains a fraction of the size of the DVD market. The Blu-ray Disc market was 0.9% the size of the DVD market in January, and grew to 3.8% of the DVD market in September. GfK did note that the second volume of Macross Frontier sold more copies on Blu-ray Disc than on DVD.
While people in Japan bought only 35% of Western movie Blu-ray Discs through online stores between July and September, a full 66% of Japanese anime Blu-ray Discs were bought online during that time. Only 24% of Japanese anime Blu-ray Discs were bought in traditional volume retailers. The Amazon Japan retail website revealed that six of its top 10 Blu-ray Discs from December 2007 to May 2008 were anime discs, and that all of its top 10 Blu-ray Discs in August were anime.
GfK Marketing Services Japan is a company that surveys sales trends in volume retailers and internet commerce for consumer electronics.
Source: AV Watch, animeanime.jp
---