News

6 Anime in Amazon Japan's Blu-ray Disc Bestseller List

posted on by Mikhail Koulikov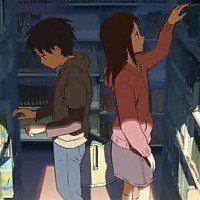 Makoto Shinkai's 5cm Per Second is the third most popular Blu-ray Disc (BD) sold on the Amazon Japan retail website during the six months between December 1, 2007 and May 31, 2008. The Blu-ray Disc version of Shinkai's previous film, The Place Promised in Our Early Days, is also among the top 10, and overall, anime accounted for six of Amazon Japan's top Blu-ray Discs.
For the six-month period, the most popular Blu-ray Disc sold through Amazon Japan was the Resident Evil trilogy box, followed by Pirates of the Caribbean: At World's End and 5cm Per Second. Will Smith's I Am Legend came in fourth, followed by the .Hack//G.U. Trilogy, Mobile Suit Gundam: Char's Counterattack, The Place Promised in Our Early Days, The Phantom of the Opera, Pixar's CG-animated Ratatouille, and finally, Mobile Suit Gundam F91.
According to an Amazon Japan analyst, Blu-ray Disc releases are particularly appealing to anime fans who are interested in the highest possible quality in the releases that they are spending money on.
Source: TechOn
---
back to Daily Briefs
News homepage / archives