News

YouTube Rents More Anime Network, Funimation Videos

posted on by Crystalyn Hodgkins
AN posts Glass Mask, Appleseed iPad app; Hulu said to charge for old episodes
---

The YouTube streaming website has officially launched the full version of its rental store on Thursday. The Anime Network video-on-demand service and the North American distributor Funimation both have videos for rental through the service. Both companies had actually been using the rental service since January.
14 anime series are currently available for rental:
From Funimation
Sands of Destruction
Darker than Black
Heroic Age
Gunslinger Girl -Il Teatrino-
Shigurui: Death Frenzy
From The Anime Network
Destiny of the Shrine Maiden
Daphne in the Brilliant Blue
Dokkoida
Tears to Tiara
Legends of the Dark King: A Fist of the North Star Story
UFO Ultramaiden Valkyrie
UFO Ultramaiden Valkyrie 2: December Nocturne
UFO Ultramaiden Valkyrie OVA
Burn Up! OVA
Both Funimation and The Anime Network's rentals are listed at US$0.99 per episode. The rental versions of the Funimation videos are currently English-dubbed, but English-subtitled versions of each series are still available in their entirety for free. Funimation is also streaming the first few dubbed episodes of each of its series for free. Similarly, the Anime Network is streaming the first episode of each of its series for free, unless the series is a one- or two-episode OVA.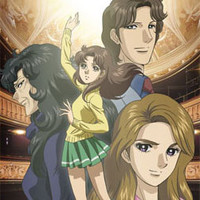 The Anime Network has also announced on Thursday that it will begin streaming the anime series Glass Mask on its website's online player this week. The company noted it will also be streaming the following episodes this week:
Clannad episode 9
Clannad episode 10
Glass Mask episode 1
Little Snow Fairy Sugar episode 23
Maria Holic episode 12
Revolutionary Girl Utena episode 35
Special A episode 21
Supergals episode 49
Tears to Tiara episode 19
The Skull Man episode 10
To Love-Ru episode 13
You're Under Arrest TV Season 1 episode 29
Yozakura Quartet episode 3
Ichiban Ushiro no Daimao episode 4 (will go live on Friday)
The Anime Network has also announced that it has released its first iPad application: Appleseed Special Edition. The app includes the Appleseed film, wallpapers, clips of each main character and detailed information, character development and back story. The app is available for US$7.99.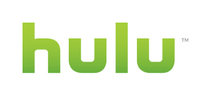 The Los Angeles Times newspaper's blog reports that the American video website Hulu plans to test a subscription service as soon as May 24. Under the service, the five newest episodes of certain television series would be made available for free, but for users to watch previous episodes, they must subscribe to a service called Hulu Plus that will cost US$9.95 per month.
Source: Read Write Web
Image © Suzue Miuchi • Hakusensha/MASK OF GLASS Project
---