News

California's Newport Beach to Show Dragon Age, Vesperia

posted on by Jennifer Sherman
---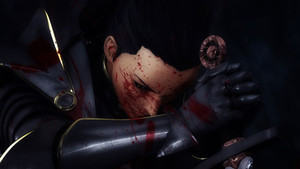 The Newport Beach Film Festival in Newport Beach, California will screen the Dragon Age: Dawn of the Seeker, Oblivion Island and Tales of Vesperia: The First Strike films during the event. Dragon Age: Dawn of the Seeker will screen on April 27, Oblivion Island will screen on April 28, and Tales of Vesperia will screen on April 29. All three films will screen at the Islands Cinema theater.
Dragon Age: Dawn of the Seekeris a prologue to the Dragon Age II game sequel. Director Fumihiko Sori (Ichi, Ashita no Joe, Ping Pong) and the studio Oxybot are working together after previously collaborating on Vexille - 2077 Isolation of Japan and To. In the Japanese-dubbed version, Actress Chiaki Kuriyama (Battle Royale, Kill Bill, The Sky Crawlers) will play the knight heroine Cassandra Pentaghast, actor Shosuke Tanihara (Vexille, The Sky Crawlers, Pokémon the Movie: Black - Victini and Reshiram) plays a mage named Regalyan D'Marcall, and Gackt (Shiki, Supernatural: The Anime Series, Sket Dance) plays a Knight-Commander. Dragon Age: Dawn of the Seeker opened in Japan in February, and Funimation will release the film in North America on home video on May 29.

The computer-animated Oblivion Island follows a girl named Haruka as she discovers where all of our childhood keepsakes and memorabilia go. Creatures from a different dimension gather these trinkets and forgotten treasures as their owners grow up. With their booty, the creatures have built their own city called Oblivion Island. The film opened in Japan in August of 2009, and it had its international premiere at Spain's Sitges Film Festival in October 2009.
Last year's festival screened Takeshi Koike's Redline film and Time Traveler: The Girl Who Leapt Through Time, the 2010 live-action adaptation to Yasutaka Tsutsui 's Toki o Kakeru Shōjo novel.

Production I.G's animated theatrical film The Tales of Vesperia: The First Strike acts as a prequel to NAMCO's Tales of Vesperia role-playing game. Kanta Kamei (Digimon: Diaboromon Strikes Back animation director, Kill Bill Chapter 3: The Origin of O-Ren visual supervisor) directed the film, while Kousuke Toriumi (Basilisk, Naruto) and Mamoru Miyano (Mobile Suit Gundam 00, Death Note) played the heroes Yuri and Flynn, respectively. The original game was released for the Xbox 360 console in Japan and in the United States in 2008, and the film opened in Japan on October 3, 2009. Funimation will release the film on Blu-ray Disc and DVD on June 26.
Source: Funimation
---