News

Saint Seiya, Zatch Bell, More Yu-Gi-Oh Listed on U.S. DVD

posted on by Egan Loo
---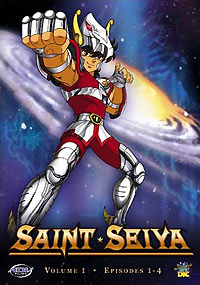 Online retailer Amazon lists the North American DVD releases of "Saint Seiya - Sanctuary Classic Complete Collection," "Zatch Bell Collection," and "Yu-Gi-Oh Classic: Season 2" by New Video Group. The Saint Seiya and Zatch Bell DVD collections are slated for November 5, while Yu-Gi-Oh Classic: Season 2 is slated for September 10.
The MVD Entertainment Group lists Saint Seiya and Zatch Bell with 12 discs each for US$99.95. Amazon lists Yu-Gi-Oh! Season 2 in one US$44.95 set or in two US$24.95 volumes.

ADV Films previously offered Saint Seiya on DVD in its unedited form and in its edited Knights of the Zodiac dub. Viz Media offered Zatch Bell (the English title for Konjiki no Gash Bell!!) on English-dubbed DVD as well. Yu-Gi-Oh! was previously released in edited, English-dub and uncut formats by FUNimation Entertainment, and New Video Group already scheduled the first season for September 10.
Thanks to WTK and jlaking for the news tips
---