News

Sentai Filmworks Adds Shirobako, Celestial Method, Wolf Girl & Black Prince Anime

posted on by Lynzee Loveridge
All three series are currently streaming on
Crunchyroll
---

Sentai Filmworks confirmed with Anime News Network that it licensed Shirobako, Celestial Method and Wolf Girl & Black Prince television anime series. Sentai Filmworks made the announcement at Oni-Con in Galveston, Texas over Halloween weekend.

P.A. Works' Shirobako follows five girls as they work to succeed in the anime industry in writing, production, and voice acting. The main cast includes:

Juri Kimura
(
Nagi no Asukara
) as Aoi Miyamori, a production major

Haruka Yoshimura
(
Riddle Story of Devil
, Sora no Method) as Ema Yasuhara, an animator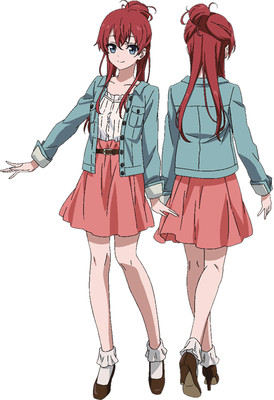 Haruka Chisuga
(
Soul Eater Not!
,
Zetsumetsu Kigu Shōjo Amazing Twins
) as Shizuka Sakaki, a new
voice actor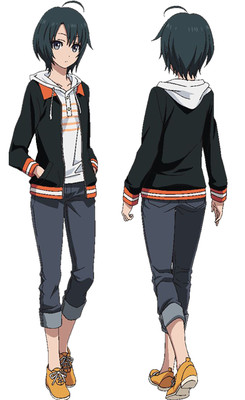 Asami Takano
as Misa Tōdō, a 3D CG artist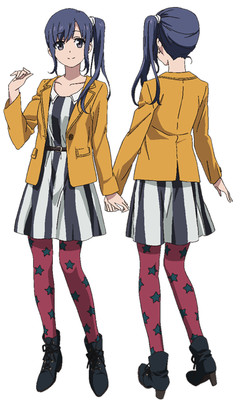 Hitomi Ohwada
, as Midori Imai, a student aiming to be a writer
Other cast members include Shūya Nishiji, Hiroyuki Yoshino, Yuri Yamaoka, Matsuoka Yoshitsugu, Masaya Matsukaze, Ai Kayano, and Mai Nakahara.
Tsutomu Mizushima is directing the series at P.A. Works. Ponkan8 designed original characters and Kanami Sekiguchi adapted them for the anime series. Michiko Yokote is overseeing the series and Tsutomu Mizushima is directing the sound. Yoko Ishida performed the opening theme, "Colorful Box," and Juri Kimura, Haruka Yoshimura, and Haruka Chisuga performed the ending theme, "Animetic Love Letter." Crunchyroll is streaming the series as it airs in Japan.

Celestial Method's (Sora no Method) story begins one winter day when the wish of a few girls was realized with a miracle, changing the landscape of a town. "In the skies above this town, a disc is always there."
Masayuki Sakoi is directing the series at the new Studio 3Hz off of an original concept and script by Naoki Hisaya (Kanon). The illustrator circle QP:flapper (MM!) designed the characters. Crunchyroll is streaming the series as it airs in Japan.

Ayuko Hatta's original Wolf Girl & Black Prince (Ōkami Shōjo to Kuro Ōji) shōjo manga centers around Erika Shinohara, a vain 16-year-old girl who tells her friends about her romantic exploits, but she actually has no boyfriend. She claims that a handsome boy in a candid photo is her boyfriend, but it turns out that boy is a schoolmate named Kyōya Sata. She has no choice but to make him her fake boyfriend. Unfortunately, Sata may look like a sweet person, but he is actually an ultra-black-hearted sadist. Sata takes advantage of Erika's weakness and treats her like his dog.
Kanae Itō plays Erika Shinohara in the anime, while Takahiro Sakurai plays Kyōya Sata. Kenichi Kasaiis directing the anime at TYO Animations from scripts by Sawako Hirabayashi with series composition by Sawako Hirabayashi. Maki Fujioka is designing the characters, and Go Sakabe is composing the soundtrack for the series. Crunchyroll is streaming the series as it airs in Japan.
---