News

Businessmen in Africa Anime Reveals Voice Cast

posted on by Rafael Antonio Pineda
Kento Fujinuma, Kengo Tsujii, Setsuo Ito, Tarō Kiuchi, Ayumi Mano, Hana Sato star in May anime
---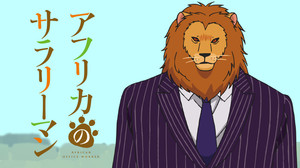 The June issue of Kadokawa's Monthly Comic Gene magazine revealed the voice cast of the anime adaptation of Gamu's Africa no Salaryman (Businessmen in Africa) manga on Monday.
The voice cast includes:
Kento Fujinuma as Lion-sempai
Kengo Tsujii as Tokage-kun (Lizard)
Setsuo Ito as Ōhashi (Toucan)
Tarō Kiuchi as President Kame (Turtle)
Ayumi Mano as Gorilla Schoolgirl
Hana Sato as Lion Schoolgirl
The anime will debut in Production I.G's "Tate Anime" (Vertical Anime) smartphone app, which launches this month or later. The app will offer short (about three-minute) anime that will update every weekday, and each series will have 10 episodes. The new anime will be presented vertically for smartphones. The app is aimed at people who do not have time to watch television or do not own a television.
Gamu's comedy manga follows a lion, toucan, and lizard as they live the lives of office workers in a capitalist society in Japan, while also dealing with their unique situations as animals living beyond the savanna and the food chain.
Gamu launched the manga on the Gene Pixiv manga website in December 2014. Kadokawa published the manga's second compiled book volume (with the English title African Office Worker) in March 2016.
---