×
remind me tomorrow
remind me next week
never remind me
Subscribe to the ANN Newsletter • Wake up every Sunday to a curated list of ANN's most interesting posts of the week.
read more
Viz Media Presents Takehiko Inoue's Smile: Pray for Japan Illustrations for Disaster Relief
Viz Media Aids Fundraising for Japanese Disaster Recover with Takehiko Inoue's Smile: Pray for Japan Illustrations
Lifelike Portraits Drawn By Legendary Manga Creator In The Days Following The Earthquake And Tsunami To Be Available On iPhone, iPod Touch And iPad In North America
San Francisco, CA, May 19, 2011
– Viz Media, LLC (Viz Media), one of the entertainment industry's most innovative and comprehensive publishing, animation and licensing companies, continues to assist international fundraising efforts for Japanese disaster relief. The company has announced that it will make legendary manga (graphic novel) creator Takehiko Inoue's newest Smile series of illustrations available to North American iPhone™, iPod™ Touch and iPad™ users via the
Viz Manga
App. All Viz Media proceeds from these purchases will be donated directly to the Japanese Red Cross Society to aid victims in the areas ravaged by the Tohoku earthquake and tsunami.
Beginning today, fans can enjoy these breathtaking and touching illustrations on the iPhone, iPod Touch and iPad. SMILE: PRAY FOR JAPAN Volume 1, contains Inoue's illustrations numbered 34 through 100 and will be available for $9.99. SMILE: PRAY FOR JAPAN Volume 2 will contain illustrations 101 to 120 for $1.99. As Inoue creates additional pieces, Viz Media will continue to make them available in sets of 20 for $1.99.
Takehiko Inoue (creator of VAGABOND,
REAL
, and SLAM DUNK, all published by Viz Media) created these pieces as a gesture of support for the victims of the earthquake and tsunami that struck on March 11th. Using his finger and an iOS iPad app developed by
PSOFT
Mobile called Zen Brush, he initially began drawing images of people smiling and posting them online as an experiment. But circumstances would have the Smile series take a different turn. On March 12th, the day after the massive earthquake, Inoue posted Smile illustration number 34, entitled "Pray," with the victims of the devastating disaster in mind. Since then he has continued to draw piece after piece, with over 125 illustrations currently in the series. In Japan, the Smile series is also used to help with disaster recovery fundraising efforts.
"Takehiko Inoue's lifelike portraits of everyday Japanese people smiling have inspired hope in the wake of the terrible events that struck the country on March 11th, and we're honored to help with ongoing fundraising efforts by making them available to fans in North America," says
Hyoe Narita
, Executive Vice President of Viz Media. "We encourage iPhone, iPod Touch and iPad users to contribute to the Japanese Red Cross Society and enjoy these moving images as a testament to the resilience and indomitable spirit of the Japanese people."
About Viz Media, LLC
Headquartered in San Francisco, CA, Viz Media, LLC (Viz Media), is one of the most comprehensive and innovative companies in the field of manga (graphic novel) publishing, animation and entertainment licensing of Japanese content. Owned by three of Japan's largest creators and licensors of manga and animation,
Shueisha, Inc
.,
Shogakukan, Inc.
, and
Shogakukan-Shueisha Productions
, Co., Ltd., Viz Media is a leader in the publishing and distribution of Japanese manga for English speaking audiences in North America, the United Kingdom, Ireland, and South Africa and is a global ex-Asia licensor of Japanese manga and animation. The company offers an integrated product line including the popular monthly manga anthology
SHONEN JUMP
magazine, graphic novels, and DVDs, and develops, markets, licenses, and distributes animated entertainment for audiences and consumers of all ages. Contact Viz Media at 295 Bay Street, San Francisco, CA 94133; Phone (415) 546-7073; Fax (415) 546-7086; and website at
www.VIZ.com
.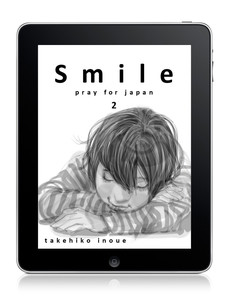 ---