Sound Decision
Live
by Jonathan Mays,
The closing number came a little early, after all. Let's get right to the reviews:

Someday's Dreamers Original Soundtrack
—Geneon (2003-11-04)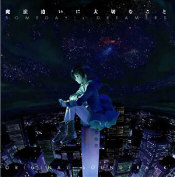 It's not everyday you see a J-Pop producer writing anime music, but such are the origins of the Someday's Dreamers soundtrack. When he wasn't working on Chihiro Onitsuka's latest album, Takefumi Haketa channeled his piano and composing skills to create some of the year's most delightful anime music. Haketa's world fuses the quirky, Celtic sound of Haibane Renmei with the simplicity and delicacy of Voices of a Distant Star, showcasing the harp and upper strings. Someday's Dreamers has a brighter feel than most anime soundtracks, choosing serenity over richness.

Haketa keeps the soundtrack relatively level, using a very small selection of instruments, stable tempos, and a single theme through much of the music. It sounds like a recipe for boredom, but I found it to be a peaceful, enchanting hour of listening. Be prepared to ramp up the attention span. If you can't bring yourself to sit through the whole thing, at least be sure to check out "Pain," when Haketa drags the lute out of the Middle Ages for a pleasant cameo. Also, don't pass over the salsa-themed "Hot Frenzy" or "First Job," easily the most violent piece on the soundtrack.

Those like me who haven't seen the OVA series will love the included composer's notes, which link the pieces to several scenes from the anime. It makes the music infinitely more accessible. For easy entry into the feathery world of daydreams, look no further than Someday's Dreamers.

Best used as: Fluffy teddy bear alternative.

X Original Soundtrack II
—Geneon (2003-11-04)

The second X soundtrack is an eclectic collection, featuring epic battle themes, smooth jazz, and seemingly everything in between. This time around, composer Naoki Satō's pieces are better suited to independent listening; the last CD had a only two or three standout tracks, while this one's filled to the brim with heroic themes and gentle love pieces. The wide range of music will evoke thoughts of Final Fantasy, Santana, Mission: Impossible, and even Lupin. It's a little jarring at first, but chances are you'll like it more with each listen.

Among the highlights here are a string quartet version of "Ex Dream," the show's opening theme, and a synth/acoustic guitar take on the main battle number. The quartet piece is stilted but still elegant, while the simple beauty of the guitar arrangement has few equals in the world of anime music. "Last Battle" is probably the best of the bunch, with an aggressive symphonic melody and fantastic drumwork in the middle sections. Other notables are the romantic "Simply One Desire" and an unassuming (though undeveloped) vocal track, ironically named "Strength."

If only the original version of "Destiny" were on this collection, I'd say skip the first and just grab this one. But it's a tough call, especially if you want the full versions of the opening and ending themes.

Best used as: Sublime sampler.

Neon Genesis Evangelion Original Soundtrack
—Geneon (2004-01-20)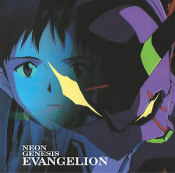 Ask someone to give ten reasons for Evangelion's massive popularity, and you probably won't hear the music mentioned. And even if you do, it'll probably be for the classic Beethoven symphony or the billions of "Fly Me to the Moon" renditions. Nevertheless, veteran composer Shiro Sagisu deserves some credit for the phenomenon that is Evangelion, as this soundtrack dutifully reminds us. Sagisu's themes are instantly memorable, making full use of a small chamber orchestra to make intensely personal music, a perfect match for Hideki Anno's soul-searching anime series.

Brass takes center stage in most of Eva's themes, though a couple of mellow cello pieces poignant piano moments bring balance to the soundtrack. Almost every track is rife with teenage angst, replete with screeching violins in the upper register. It's not nearly as grating as it sounds, but if you're expecting the calm, cool sensation of most classical soundtracks, you'll be in for a shock.

Besides the incidental music, there are the requisite three versions of "Fly Me to the Moon," plus a full cut of the dated but catchy opening theme, "Cruel Angel's Thesis." The rest of the TV series music will be on Geneon's second Eva soundtrack, currently scheduled for April. Two down, two million to go.

Best used as: Un-mecha music.

Two quick notes: On February 24th,
Tofu
's releasing a CD/DVD set from the famous
X[JAPAN]
J-Rock
group; check it out! And if you're a fan of L'Arc~en~Ciel, you'll have a lot to look forward to this year. See ya!
---