MIRAI Movie Giveaway!


From acclaimed director Mamoru Hosoda (Summer Wars, Wolf Children) and Japan's Studio Chizu comes MIRAI, a daringly original story of love passed down through generations.


To celebrate its upcoming special theatrical event on November 29, December 5 & 8, GKIDS is giving away these awesome stuff to ONE LUCK WINNER:



Mirai Japanese 11x17 Mini-Poster
Mirai Notebook
Mirai Saucer
Mamoru Hosoda Japanese Animation Expo Book
Mirai Button Pack
2 Tickets to see Mirai in theaters
About The Movie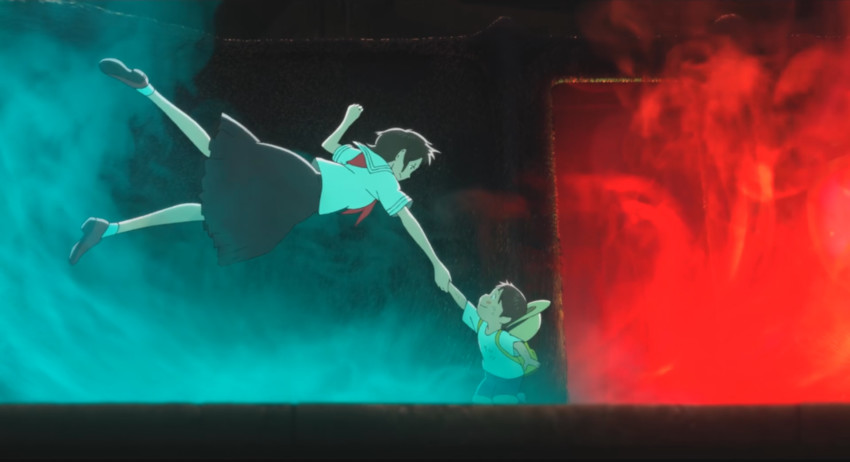 When four-year-old Kun meets his new baby sister, his world is turned upside down. Named Mirai (meaning "future"), the baby quickly wins the hearts of Kun's entire family. As his mother returns to work, and his father struggles to run the household, Kun becomes increasingly jealous of baby Mirai... until one day he storms off into the garden, where he encounters strange guests from the past and future – including his sister Mirai, as a teenager. Together, Kun and teenage Mirai go on a journey through time and space, uncovering their family's incredible story. But why did Mirai come from the future?
For more information on tickets and theater venues, you may check out
here
.
Giveaway has ended. Congratulations to our lucky winner!
Kok Thong Wong
The Fine Print: Although unlikely to happen, Anime News Network reserves the right to cancel this contest at any time. Contest is open to any and all residents of the planet Earth and neighbour parallel dimensions, but prizes will only be shipped within the continental United States and Canada (elsewhere, you have to arrange to have it sent to someone living in the appropriate area, and they can send it to you.) Winners' names and city/state/province
will be posted
on AnimeNewsNetwork.com, their mailing addresses will be provided to our sponsor and/or shipping agent of choice (ex: USPS), and no one else. Winners' addresses and e-mail addresses will be erased once the prizes have been shipped. Non-winners' names, e-mail and mailing addresses will not be given out to any one and will be erased when the winners have been confirmed. Non-winners will not be contacted, spammed or harassed in any way. We reserve the right to retroactively add new rules when and how we see fit.
---
this article has been modified since it was originally posted; see change history