×
remind me tomorrow
remind me next week
never remind me
Subscribe to the ANN Newsletter • Wake up every Sunday to a curated list of ANN's most interesting posts of the week.
read more
Tales of Berseria's Yasuhiro Fukaya
by Todd Ciolek,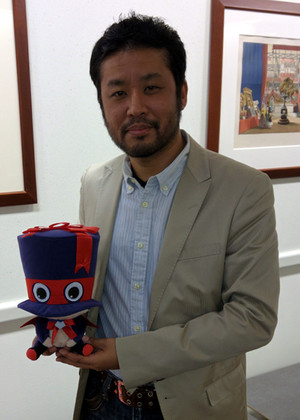 The Tales series was long an underdog in North America. Rampantly popular in Japan, the RPG line made far more modest appearances in the West up until Tales of Xillia arrived in 2013 and
Namco
Bandai's overseas plans for one of the Japanese game industry's RPG titans.
Last year's Tales of Zestiria stumbled in places, however. While it was the first Tales RPG released concurrently on Steam and consoles, it drew criticism for giving the spearfighter princess Alisha a less prominent role in the central storyline and packaging her plot arc in a bonus quest. The fan complaints led to an official apology from producer Hideo Baba, who has since taken a supervisory role for the series.
Tales of Berseria, the latest game in the series, saw veteran Yasuhiro Fukaya take the producer's role. It's coming to North America this January 24 for the PlayStation 4 and on January 26 for the PC, and it changes a few Tales traditions.
How did you get your start in the industry? Was Namco your first job in games?
My first job was with another game company, and I was in charge of QA and monitoring. I spent four years there, and when I turned 25 I moved to Namco as a video-game planner. My first game there was Smash Court Pro Tournament 2, and the second was a baseball title released only in Japan.
What was the name of the first company you worked for?
I can't say the name of the company, but they're very famous!
After those two titles I spent ten years in the QA team at Namco, and four years ago I moved to the production team for the Tales series. The first title I was in charge of was Tales of Hearts R for the PS Vita, and in Tales of Zestiria, I was mainly in charge of the Steam version and the Western release.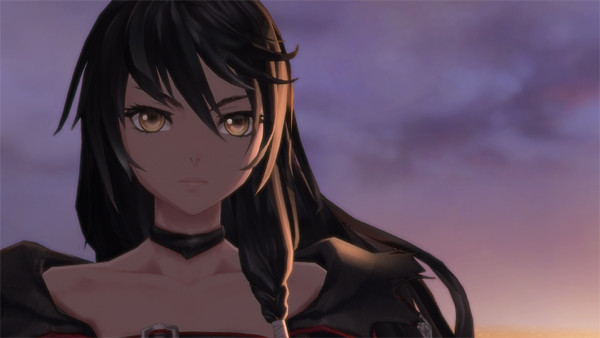 Tales of Berseria introduces Velvet as the first female protagonist to not share the spotlight. What was your reason for creating her? You mentioned that you were motivated by the popularity of [Tales of Xillia's] Milla Maxwell…
In Japan, Berseria is already out, and I'm glad that many of the users like Velvet, because she's really different from the previous protagonists in the Tales of series. Many of the past protagonists are cheerful boys who like justice, but Velvet has a long shadow and strong emotions within her, and the fans really like that way of telling a story.
The previous title, Tales of Zestiria, was a twentieth-anniversary title, so Berseria is the first step in a new era for the series. So when we began development of Berseria, we decided that the concept was introducing as many new elements and features as possible. One of them was the first female protagonist in the series, and another one was a very innovative battle system.
And of course the development team recognized how popular Milla is in Western countries, so Milla was a goal to beat. We wanted to have an even more popular character in Tales of Berseria. [Mutsumi] Inomata is the designer of Milla, so we asked her to design Velvet and make her as attractive as possible.
What made you decide to make Tales of Berseria a darker game than most of its predecessors? Velvet seems more grief-stricken than other Tales leads.
Yes, the storyline of Tales of Berseria has many shocking scenes that previous titles didn't have. I think the first impression may be darker.
There are many video games where everything is really dark, but in Berseria, even though the main storyline is dark, there are features like skits and sub-events that allow players to see many aspects of the characters. Velvet may have a demonic power in her left hand, but she doesn't lose her human emotions, her kindness. So in the scenes where Velvet takes care of Laphicet, and the other characters, you can see her grow.
The atmosphere of Berseria may be a little bit darker, but when you've played through all of the storyline, you'll find it's not so dark.

So it still has that sense of comradeship as other Tales games, where the characters come together as a goofy surrogate family?
Yes, in the beginning of the story, Velvet deals with a shocking event. She loses control, and she's focused only on revenge against her brother-in-law. She doesn't care about any of the characters. After that…I don't want to spoil anything, but she finds that it's not good to get revenge by any means. She changes her way of thinking.
Some fans were disappointed that Alisha did not have a bigger role in Tales of Zestiria. How did that influence Berseria's development?
Even though there is a connection between the world of Zestiria and the world of Berseria, I want to say that anyone can enjoy Berseria without playing Zestiria, because the world and characters and game system are totally brand new.
I actually was not involved in creating the plot and concept of Zestiria, as I came aboard for the Western version. But I played the game, and I think the development team wanted to introduce a gimmick or surprise for fans, because in the past games it's a little simple: the main character meets the heroine at the beginning of the story and mainly saves the world. But in Tales of Zestiria, as you know, Alisha has a different role, and Rose appears later in the story and has a greater role. I think this is just a surprise that the dev team intended, but more users were hostile to this than the team expected.
It didn't influence Tales of Berseria too much, but it's clear that the main character is Velvet. She wants revenge, and she's sticking to her goal.

Are there any characters who are popular in some regions but not in others?
Based on my experience in the Tales series and talking with the community, I recognize how similar the Western fans and Japanese fans are. So if a character is loved by the Japanese fans, I think he or she will be loved by the Western fans. There is no big difference in tastes across countries. Tales fans are Tales fans worldwide.
Do you have a favorite character from the entire series?
Tales of the Abyss is the title that I'm most fond of, and the main character, Luke, is very different from most protagonists in his attitude and background, and the ending is a surprising one.
During the promotions in Japan, a lot of fans hated him. But when they finished playing the game, many users liked him, and he was one of their most favorite characters. And I think he's my favorite character as well!
You mentioned that you wanted a lot of new ideas for Berseria. What's the biggest change you made to the gameplay?
One of the biggest changes is that the battle system is totally new. Coming from Tales of Zestiria and its wide release, we expected more and more new users coming to the series. But the longtime users like a little less action-packed approach in their battles. But I wanted all of the users to enjoy the battles, so we introduced a new one that anyone can enjoy. Actually, in Japan a lot of players already love the new battle system.
When we introduced the new battle system, that meant that some core fans would find it too simple. So we introduced the Soul Gauge system that deepens your strategy. You can steal souls from enemies, but enemies can steal the souls from you. So we increased the freedom players have during the battles.

In Berseria, the characters can ride on hovering boards called Rare Boards. What was the inspiration for that?
In Berseria, we introduced a bigger world, but sometimes players get bored moving around the field. So we introduced a way they could get around quickly.
But why a hoverboard, like in Back to the Future, instead of an airship or an animal?
[laughs] Actually, Back to the Future is one my favorite movies! But I didn't make a deliberate reference. It's so players can move speedily and make jumps.
---
discuss this in the forum (16 posts)
|
this article has been modified since it was originally posted; see change history