News

Detective Conan's Akira Kamiya to Leave Kogoro Mouri Role (Update 2)

posted on by Egan Loo
Veteran
voice actor
apologizes to fans, creator, cast members, staff
---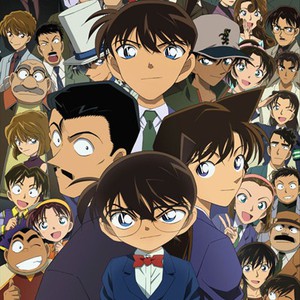 Veteran voice actor Akira Kamiya has announced on his official blog on Friday morning that he will no longer play the major role of Kogoro Mouri in the Detective Conan (Case Closed) anime series. He said that he cannot discuss the reasons and other details, but humbly acknowledged fault in this situation.
Kamiya then offered his apologies to all of the fans for this turn of fortune. He also offered his apologies to the manga creator Gosho Aoyama, lead voice actress Minami Takayama (Conan Edogawa), voice actress Wakana Yamazaki (Ran Mouri), voice actor Kenichi Ogata (Hiroshi Agasa), the other members of the cast, the staff of APU Studio, the YTV network, and the publisher Shogakukan. Kamiya has played the character of Kogoro, the private investigator who deals with the pint-sized Detective Conan and the father of Ran, since the anime launched in 1996.
Image © Gosho Aoyama/Shogakukan, YTV, TMS
Update: More background information added.
Update: Kamiya added in a Saturday blog entry that despite media reports of trouble regarding compensation, the issue was unrelated to the ongoing issue of low compensation for television regular actors. Source: J-Cast News
---