News

Phantasy Star Online 2 Adds Fate/Stay Night, Prisma Illya Costumes

posted on by Sarah Nelkin
Weapons, voices of Saber, Archer, Gilgamesh, Illya also included in content for Sega's online game
---

Sega's Phantasy Star Online 2 video game for the PC and PlayStation Vita
introduced
costumes, items, and voices themed after Type-Moon's Fate/Stay Night and Fate/kaleid liner Prisma Illya franchises into the game on Wednesday. The costumes being offered in the update include Saber, Archer, Gilgamesh, and Illya, and their character voices are provided by Ayako Kawasumi, Junichi Suwabe, Tomokazu Seki, and Mai Kadowaki, respectively.
The weapons include the following: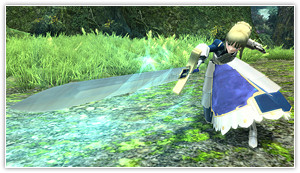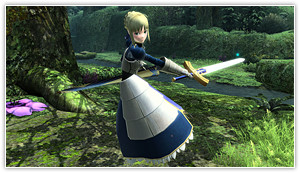 "The Promised Sword" (Weapon Style: Sword & Katana)



"Gem Sword Zelretch" (Weapon Style: Gun Slash & Wand)
The weapons of Archer, Gilgamesh, and Illya's wand are also available for download.
The Phantasy Star Online 2 video game has also collaborated with Gekijō-ban Mahō Shōjo Madoka Magica Shinpen: Hangyaku no Monogatari, the third Puella Magi Madoka Magica film.
The Phantasy Star Nova PS Vita science-fiction role-playing game does not require an online connection, although it shares the same world setting as the current Phantasy Star Online 2 game. Up to four players can play together in Phantasy Star Nova.
---