News

Live-Action Rurouni Kenshin's Misao Actress Discusses Role

posted on by Egan Loo
Tao Tsuchiya
screamed in joy after winning audition for this year's 2 films
---

Actress Tao Tsuchiya spoke with the media about playing the female ninja Misao Makimachi on the sets of this year's two live-action Rurouni Kenshin sequel films. She won the role by going through auditions.
Tsuchiya had already appeared in the historical action television series Ryōmaden, which Keishi Ōtomo had directed before helming the first live-action Rurouni Kenshin film and its two sequels. However her Ryōmaden role had been brief, so she still wanted to appear in a full-fledged role in an Ōtomo work someday.
Tsuchiya said that all of her work up until now would have been for nothing, had she not won this role. "I really wanted to play [Misao]." When she did win the role, she "screamed in joy."
Ōtomo gave Tsuchiya the following advice about Misao: "She is a girl full of straightforward emotions, without dishonesty. If you understands this, you'll be fine, so other than that, play her however you like."
Tsuchiya took stock of herself, "I really like playing around, so I have a lot in common with Misao." She did note, "I think however, as an offspring of the secret Oniwabanshū, she also incorporates a dark side."

Comic Natalie posted more photographs of Tsuchiya on the sets.
The two new films will cover the Kyoto arc from Nobuhiro Watsuki's original historical action manga. Rurouni Kenshin: Kyoto Taika-hen (Rurouni Kenshin: The Great Kyoto Fire) will open in Japan on August 1, and Rurouni Kenshin: Densetsu no Saigo-hen (Rurouni Kenshin: The End of a Legend) will open on September 13. Principal photography on the two films ended on December 27 after six months of filming.
The sequels will feature the return of the following cast members:
Additional cast members include:
Tao Tsuchiya as Misao Makimachi


Ryunosuke Kamiki as Sōjirō Seta


Yusuke Iseya as Aoshi Shinomori


68-year-old min Tanaka (Tekkonkinkreet, The Twilight Samurai, 47 Ronin remake) as Nenji Kashiwazaki/Okina


47-year-old Kazufumi Miyazawa (The Boom music band) as Toshimichi Ōkubo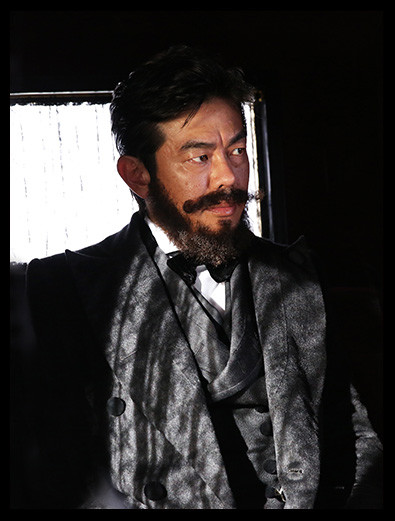 39-year-old Yukiyoshi Ozawa (Umi no Hotaru) as Hirobumi Itō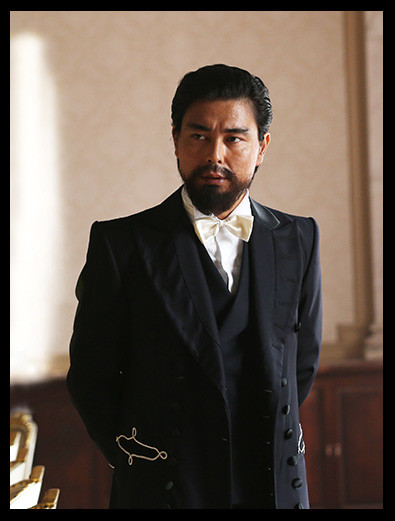 12-year-old Kaito Ōyagi (Ninja Kids!!! Summer Mission Impossible) as Yahiko Myōjin


25-year-old model Maryjun Takahashi as Yumi Komagata


The cast of the Juppongatana (Ten Swords), a group of elite swordsmen led by Shishio (played by Tatsuya Fujiwara), include: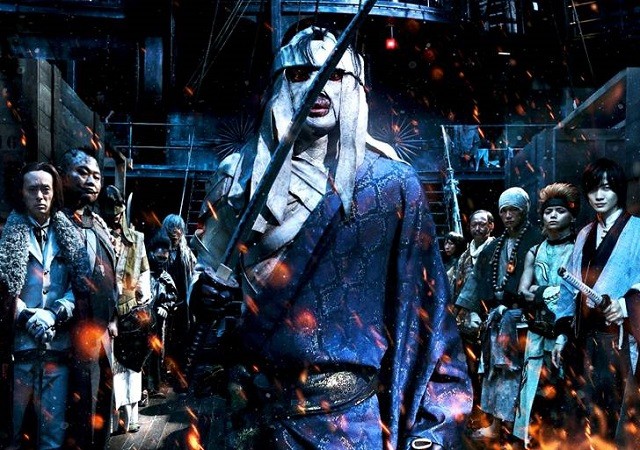 Taketo Tanaka played Yahiko in the first live-action Rurouni Kenshin film. Director Keishi Ōtomo (Ryōmaden) returned from the first film along with character costume designer Kazuhiro Sawataishi.
The first live-action Rurouni Kenshin film opened in Japan in 2012. The film had its North American premiere in Los Angeles in December 2012.
Watsuki's manga ran from 1994 to 1999 in Shueisha's Weekly Shonen Jump magazine and sold over 57 million copies. The creator also drew the Rurouni Kenshin: Restoration retelling that launched in Jump Square magazine in May 2012 and ended last year. He is now planning a new Rurouni Kenshin spinoff manga about enemy characters.
An anime series aired in Japan from 1996 to 1998 and spawned several anime film and video projects. Viz Media publishes both manga in North America, while Media Blasters released the television anime. ADV Films released two later original video anime projects and a film on DVD, and Aniplex released these three titles on Blu-ray Disc. Sentai Filmworks released the two more recent video anime series on Blu-ray Disc and DVD, which also covered the Kyoto arc.
Source: Comic Natalie
Images © Nobuhiro Watsuki/Shueisha © 2014 Rurouni Kenshin: Kyoto Taika-hen/Densetsu no Saigo-hen Production Committee
---