News

Persona 4 the Golden Animation Anime's 1st TV Spot Narrated by Chie, Yukiko

posted on by Sarah Nelkin
Chie expresses her desire for a meaty protagonist in commercial for anime premiering July 10
---
Aniplex began streaming the first TV spot for the Persona 4 the Golden Animation television anime on Friday. The commercial features narration by characters Chie Satonaka (voiced by Yui Horie) and Yukiko Amagi (Ami Koshimizu).
Chie: Hey hey, they say that a transfer student is coming soon!
Yukiko: I wonder what kind of person it is...
Text: Finally, they're coming back!
Chie: I want a person who loves meat, and is able to stand bravely on a mountain of meat and oil and meat!
Yukiko: That's not even a person anymore, that's just meat.
Chie: Ooh, that's Golden.
The anime will premiere in Japan on July 10.
The official website outlines the story:
Spring. A rural town, far removed from the city, that spends its time peacefully. A boy arrives at Yaso Inaba Station, where the cherry blossom petals are falling. His name is Yū Narukami. Due to his family's situation, he moves to Inaba to live with his uncle, and attends Yasogami High School.

From there, his school life begins: The shopping mall after school. The serial murders happening in the town. The Midnight Channel that comes on late at night...

What days are waiting for Yū and his friends "this time"?
The cast will star:

Daisuke Namikawa as Yū Narukami

Showtaro Morikubo as Yōsuke Hanamura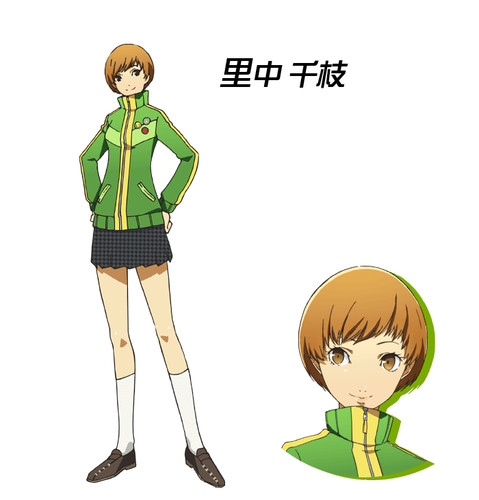 Yui Horie as Chie Satonaka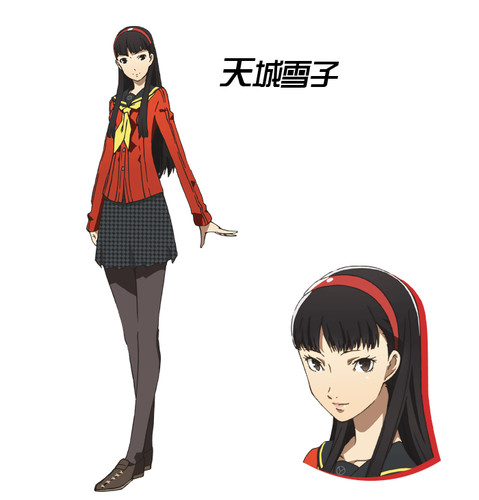 Ami Koshimizu as Yukiko Amagi

Kappei Yamaguchi as Kuma (Teddie)

Kana Hanazawa as Marie
The cast will additionally feature:

Tomokazu Seki as Kanji Tatsumi
Rie Kugimiya as Rise Kujikawa
Kappei Yamaguchi as Kuma (Teddie)
Romi Park as Naoto Shirogane
Unshou Ishizuka as Ryōtarō Dōjima
Akemi Kanda as Nanako Dōjima
Mitsuaki Madono as Tōru Adachi
Isamu Tanonaka as Igor (special performance)
Sayaka Ohara as Margaret
Before directing this new anime series, Tomohisa Taguchi worked on the opening and the important parts of specific episodes in the first Persona 4 The Animation series. Those episodes include the final episode, the main characters' time at the open-air school in episode eight, and their summer vacation in episode fourteen. The first anime's Seiji Kishi will serve as chief director of the new anime.
Shoji Meguro is returning from the game series and the first anime to compose the music of the new series alongside Tetsuya Kobayashi, a collaborator of his since Persona 3 the Movie #2 Midsummer Knight's Dream. Series script supervisor Jun Kumagai worked on the scenario of every episode of the first series. Character designer Masaru Shindō worked as a key animator on episodes of the first series.
The new anime reunites the cast from the game and first television anime, including Daisuke Namikawa as the main character Yū Narukami. Joining the cast is Kana Hanazawa, who will reprise her role of Marie from the Persona 4 Golden PS Vita game.
---