News

Capcom Sues Koei Tecmo for 980 Million Yen on Patent Infringement

posted on by Kyle Cardine
---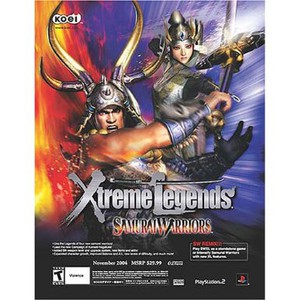 Sankei News reported on Tuesday that video game developer CAPCOM sued video game developer KOEI Tecmo for patent infringement. The first oral arguments began on Tuesday.
CAPCOM is claiming that KOEI Tecmo infringed on its patents in the Samurai Warriors and Dynasty Warriors series of games. CAPCOM references "new content acquired through using a previous game and new software" and "a controller-vibrating feature when enemies are nearby" as claimed patents used in KOEI Tecmo's series.
CAPCOM is suing KOEI Tecmo for 980 million yen (about US$9.40 million), and is also demanding for the suspension of multiple KOEI Tecmo titles as well as 5 to 10 percent in license fees.
KOEI Tecmo denied any infringement on its part. CAPCOM said it cannot make any further comments while the trial is underway.
The latest installment in the Samurai Warriors series, Samurai Warriors 4, shipped in Japan for the PlayStation 3 and PlayStation Vita systems in March. The game will debut in North America and Europe on October 21 and 24, respectfully. The PlayStation 4 version is also debuting this fall.
The Sengoku Musou SP: Sanada no Shou (Samurai Warriors Special: Sanada's Chapter) television anime premiered on March 21.
Dynasty Warriors 8: Xtreme Legends shipped in North America and Europe for PlayStation 3, PlayStation 4, and PlayStation Vita this past spring, and the original Dynasty Warriors 8 shipped last year. Dynasty Warriors 7: Xtreme Legends and Dynasty Warriors 7: Empires were also released in North America.
[Via Siliconera]
---