News

Voice Actress Group Sphere Performs Yoru no Yatterman Ending Song

posted on by Lynzee Loveridge
Tatsunoko
animates 40th-anniversary anime series
---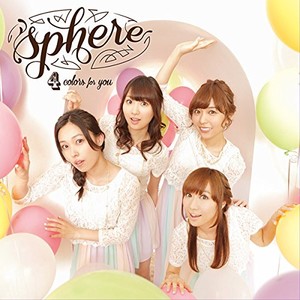 The official website for the voice actress group Sphere announced that they will perform the ending theme "Jōnetsu Continue" (Passion Continue) for the upcoming Yoru no Yatterman anime series. Sphere debuted the song during the "LAWSON Presents sphere's eternal tour 2014's" Makuhari concerts this past weekend, and they will release the single on February 11, 2015.
The group is made up of voice actresses Minako Kotobuki, Ayahi Takagaki, Haruka Tomatsu, and Aki Toyosaki. They previously performed themes for Nanana's Buried Treasure, I couldn't become a hero, so I reluctantly decided to get a job., Arata the Legend, the third season of Bakuman, and Natsuiro Kiseki.
Tatsunoko is producing the Yoru no Yatterman anime in celebration of the 40th anniversary of the Time Bokan franchise. The series will have 12 30-minute episodes. The official website features a new image of Boyacky and Tonzura.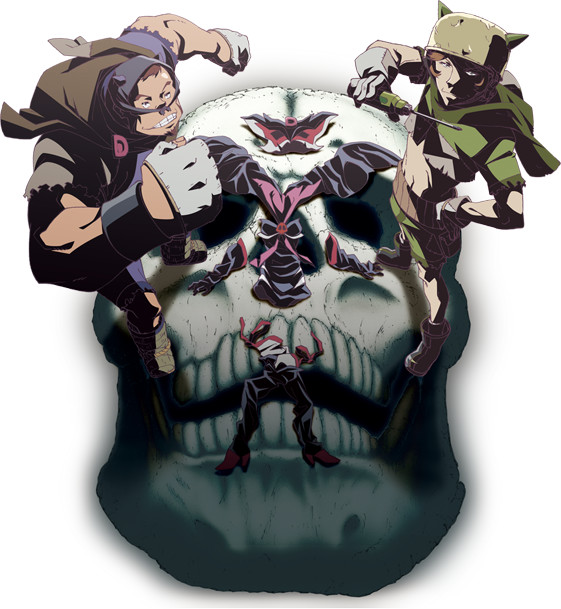 The story is as follows:
In a remote land, there was a girl who gazed beyond the ocean. The land was Yatterman Kingdom. It is said that it is a heavenly land controlled by the Yattermen, the allies of justice. In order to save her sick mother, the girl attempted to land in Yatterman Kingdom to ask for help. However, she was turned away, and her mother passed away without anyone to give her charity. Doronbo: One of the bands of great thieves. There was a beautiful girl named Doronjo working under a boss named Dokurobeh. Her lackies were two men named Boyacky and Tonzura. The Doronbo fight with Yattermen, and within the fray, the team is banished to a remote land.

This is the story of a new generation of Doronbos. Doronjo, Boyacky, and Tonzura, as well as the story of the birth of Gan-chan and Ai-chan as Yattermen.
The original Yatterman television series premiered in 1977, and it spawned the first Yatterman anime film that same year. A new Yatterman televison series aired in Japan in 2008 for 60 episodes, and was followed by an animated film in 2009. A live-action film also premiered in the same year.
[Via Ota-Suke]
Images © Tatsunoko, Yoru no Yatterman Production Committee 2015
---