×
remind me tomorrow
remind me next week
never remind me
Subscribe to the ANN Newsletter • Wake up every Sunday to a curated list of ANN's most interesting posts of the week.
read more
News

Funimation to Stream Tatsunoko's Yoru no Yatterman Anime

posted on by Karen Ressler
---

Funimation announced on Friday that it will stream the anime Yatterman Night (Yoru no Yatterman) as it airs in Japan.
Yatterman Night will begin streaming on Tuesday, but subsequent episodes will debut after the Japanese broadcast every Sunday at 10:30 a.m. EST. Tatsunoko is producing the Yatterman Night anime in celebration of the 40th anniversary of the Time Bokan franchise. The series will have 12 30-minute episodes.
The story is as follows:
Long, long ago, a pair of heroes called the Yatterman faced off against the mischievous Doronbow Gang, led by the sexy villainess Doronjo. Now, years later, the Yatter Kingdom is protected by the new Yatterman. But the mysterious new Yatterman have forced the Yatter people into labor, and unrest runs rampant throughout the kingdom. In the spirit of her predecessor, a young new Doronjo reforms the Doronbow Gang in rebellion against the Yatterman.

In celebration of the beloved classic's 40th anniversary, this modern update features some familiar faces, and an exciting new cast and story.
Tatsuya Yoshihara is directing the series, Kazuyuki Fudeyasu is handling series composition, and Keisuke Goto designed the characters. Tatsuya Katou is composing the music. The band SCREEN mode performs the opening theme "Kyokugen Dreamer" (Limit Dreamer) and the voice actress group Sphere performs the ending theme, "Jōnetsu Continue" (Passion Continue).
The cast includes: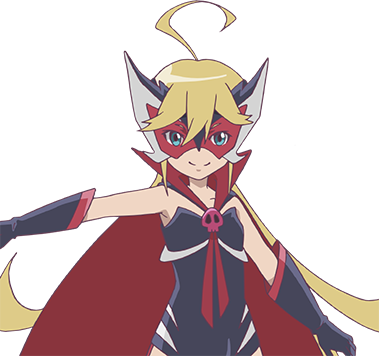 Eri Kitamura (Mermaid Melody: Pichi Pichi Pitch, Cross Ange) as Doronjo, real name Leopard, a 9-year old descendent of (the original) Doronjo. She is a dreaming young girl who doesn't lose hope in any situation. She has the power to stand back up after every trial she faces. Because she holds pride in her lineage, she tries to act bad, but since she's always been a good child, it never works.

Hiroaki Hirata (One Piece, Tiger & Bunny) as Boyacky, real name Voltkatze, a 25-year old descendent of Boyacky. His family has served Doronjo's for generations. A handsome man, he is also a genius mechanic.

Kenta Miyake (Zettai Karen Children, Berserk: The Golden Age Arc III - The Advent) as Tonzra, real name Elephantus, a 29-year old descendent of Tonzra. Like Boyacky, his family has served Doronjo's for generations. He is an elder brother-like existence to Boyacky, and is both powerful and kind.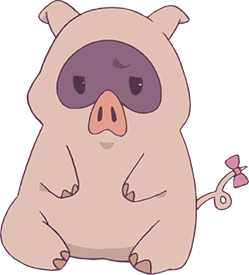 Chiaki Takahashi (The IDOLM@STER, Terraformars) as Oda-sama, Dorothy's pet pig who loves climbing trees. In the place Doronjo lives, pigs are treated with reverence, thus "Oda-sama" (Lord Oda). Because he is so revered and spoiled, he is fat.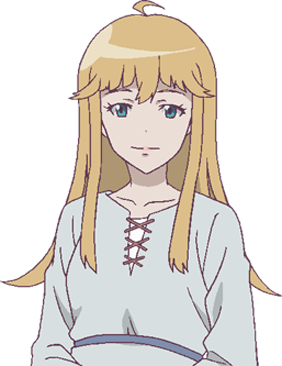 Shizuka Itou (ToHeart2, Sailor Moon Crystal) as Dorothy, descendent of the Dorombos banished to a remote region by Yattermen. She is Leopard's mother, and had been living peacefully along with Voltkatze and Elephantus until she became ill, which inspired the trio to start their journey.

Hiroyuki Yoshino (Shirobako, Sket Dance) as Galina, a 17-year old boy with a strong sense of justice. In order to protect his childhood friend Alouette, he wants to become strong. He has dainty hands, and makes a lot of Alouette's clothing. His mother and father were captured by the Yattermen, forced into labor, and died. Because of this, he hates Yattermen. After meeting Doronjo and the others, he ends up traveling with them.

Shizuka Itou will also play Alouette, a 17-year old girl with a spacey personality, but tears up at just about anything. Just like her childhood friend Galina, her parents and her dog were taken away by the Yatterman and forced into labor. Because of this mental shock, she lost the ability of sight.
The original Yatterman television series premiered in 1977, and it spawned the first Yatterman anime film that same year. A new Yatterman televison series aired in Japan in 2008 for 60 episodes, and was followed by an animated film in 2009. A live-action film also premiered in the same year.
---