News

2nd 'I Can't Understand What My Husband Is Saying' Season Reveals Song, Title, Premiere Date, Visuals

posted on by Egan Loo
---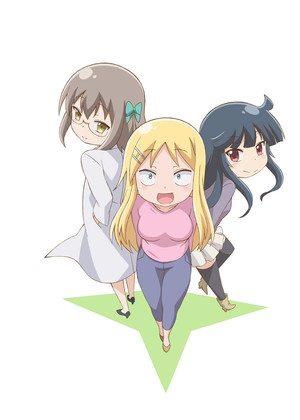 The official website for the I Can't Understand What My Husband Is Saying television anime unveiled the theme song, title, premiere date, key visual, and character designs of the second season. Danna ga Nani o Itteiru ka Wakaranai Ken 2-sure-me (I Can't Understand What My Husband Is Saying Thread 2) will premiere on TV Saitama on April 2, and then run on the tvk, KBS Kyoto, Sun TV, and other channels in other regions. The 13-episode season will then stream on the Niconico and Bandai Channel services.
Cool Kyōshinsha's original four-panel web manga I Can't Understand What My Husband Is Saying (Danna ga Nani o Itteiru ka Wakaranai Ken) follows the daily life of an earnest, hardworking office lady named Kaoru and her otaku husband, Hajime, who is totally immersed in a certain huge net bulletin board system. (The title of the second season refers to how forum threads on that bulletin board system are labeled.)
Yukari Tamura (Kill la Kill's Nui) and Kenichi Suzumura (Senyū.'s Foifoi) star as Kaoru and Hajime, respectively, in the anime. Kaoru and Hajime (as voiced by Tamura and Suzumura) performed the first season's theme song "Ii Kagen ni Shite, Anata" as their characters, and they are also singing the second season's theme song "Yuruganu Futari ~Ai no Sanka" (Unwavering Couple: A Paean to Love).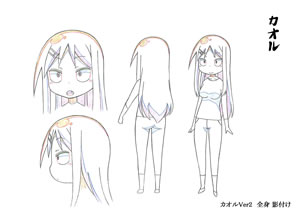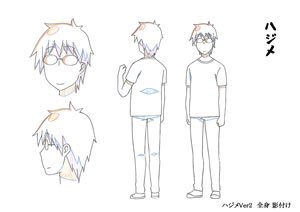 The other characters are:
Rie Kugimiya as Rino Juse

Toshifumi Sakai as Nozomu Juse 


Ryoko Shintani as Tanaka-san 


Daisuke Tonosaki as Yamada


Sayaka Horino as Mayotama 


Kaori Shimizu as Miki-san 


Shinpei Nagai (Inugami-san to Nekoyama-san) is returning to direct and write the second anime season at the studio Seven. Ryuichi Baba designs the characters and serves as the animation director. Masakatsu Oomuro (Inugami-san to Nekoyama-san) serves as sound director at Dax Production, and G-angle composes the music. Dream Creation produces the project.
Ichijinsha publishes the original manga in four print volumes so far. Crunchyroll streamed the anime into several countries as it aired in Japan. In Japan, the first Blu-ray and DVD volume went on sale on January 16 with newly written manga in its included booklet.
[Via Ota-suke]
---