News

Knight's & Magic Anime's Video Reveals New Cast, Songs, July 2 Premiere

posted on by Rafael Antonio Pineda
---
The official website for the television anime of Hisago Amazake-no's Knight's & Magic light novel series began streaming a second promotional video on Thursday. The video reveals additional cast, staff, and the July 2 premiere date for the anime. The video also reveals and previews the anime's opening theme song "Hello!My World!!" by fhána.
Ayaka Ohashi is performing the ending theme song "You & I."

The anime will premiere on July 2 on Tokyo MX (10:30 p.m.), KBS Kyoto (11:00 p.m.), AT-X (9:00 p.m.), and Sun TV (12:30 a.m., effectively July 3 morning). The show will then later premiere on BS 11 on July 4 at 12:00 a.m. (effectively July 5 morning).
The new cast includes (Note: Name romanizations are not official.):
Yasuaki Takumi as Edgar C. Blanche, Eru's senior, and a big player at the academy. He rides the Arcanba, and displays skills equal to any true knight.



Kazuyuki Okitsu as Dietrich Knitz, Eru's senior who has great skills as a knight. His overly fussy attitude is his downfall, and he can't seem to leave things well enough alone.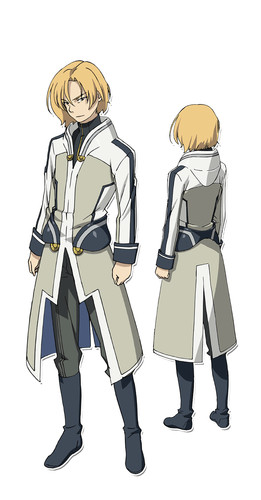 Shizuka Itou as Hellvy Oberi, Eru's senior who displays outstanding competency as a knight. She is filled with a determination to win, and will tend to cut through the vanguard to get to the fight.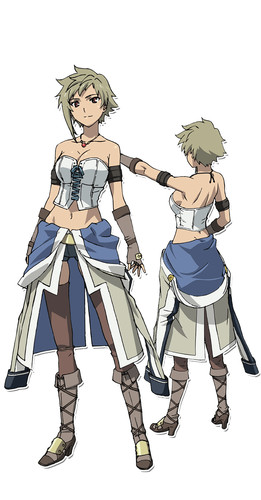 The site also previewed two mecha in the anime:
Gueire, a refit model based on a previous-generation Sarodrea. The model dual-wields swords and does not carry a shield. Dietrich pilots the machine.


Arcanba, a pure white machine modified by Lyhiara students based on a previous-generation Sarodrea. Edgar pilots the machine.


The previously announced cast includes:
Rie Takahashi as Ernesti "Eru" Echevarria, a talented programmer in his previous life, now reincarnated into a fantasy world. He uses his mecha otaku knowledge to the fullest in an effort to make his own ideal Silhouette Knight.



Ayaka Ohashi as Adeltroot "Adi" Alter, Eru's childhood friend. She has a weakness for cute things, and always hugs Eru as if he were a stuffed toy. Kid is her twin brother


Shinsuke Sugawara as Akidd "Kid" Alter, Eru's childhood friend. He learned magic from Eru when they were children, and he has grown in power and combat ability ever since. Adi is his twin sister.



Yūsuke Yamamoto (Welcome to the NHK, Walkure Romanze) is directing the anime at the studio 8-Bit. Michiko Yokote (Shirobako, ReLIFE) is in charge of the series scripts, and is also penning scripts alongside Noboru Kimura (Nyaruko: Crawling with Love!, Amagami SS). Kenichirō Katsura (Macross 7, NAKAIMO - My Little Sister Is Among Them!) is designing the characters, and Kurogin is in charge of the Silhouette Knight designs. Masato Kōda (Maria the Virgin Witch, KonoSuba – God's blessing on this wonderful world!!) is composing the music.
The new staff includes:
In the story, a Japanese mecha otaku dies in a car accident and his soul is reincarnated into another world as Ernesti Echevarria. Eru inherits memories and interests from his previous life, and aims to be a pilot of a Silhouette Knight, a large humanoid weapon that really exists in his world.
Amazake-no began the ongoing story in October 2010 on the online novel platform Shōsetsuka ni Narō. Shufunotomo's Hero Bunko imprint picked up the series and published the first novel with illustrations by Kurogin in January 2013. Hero Bunko published the seventh volume on March 25.
Source: MoCa News

---