News

The Rising of The Shield Hero Anime Unveils Main Cast, Staff

posted on

2018-08-09

06:11 EDT by Egan Loo
---
The official website for the television anime of Aneko Yusagi's The Rising of the Shield Hero (Tate no Yūsha no Nariagari) fantasy light novel series opened on Thursday and unveiled the main cast, main staff, and a teaser visual.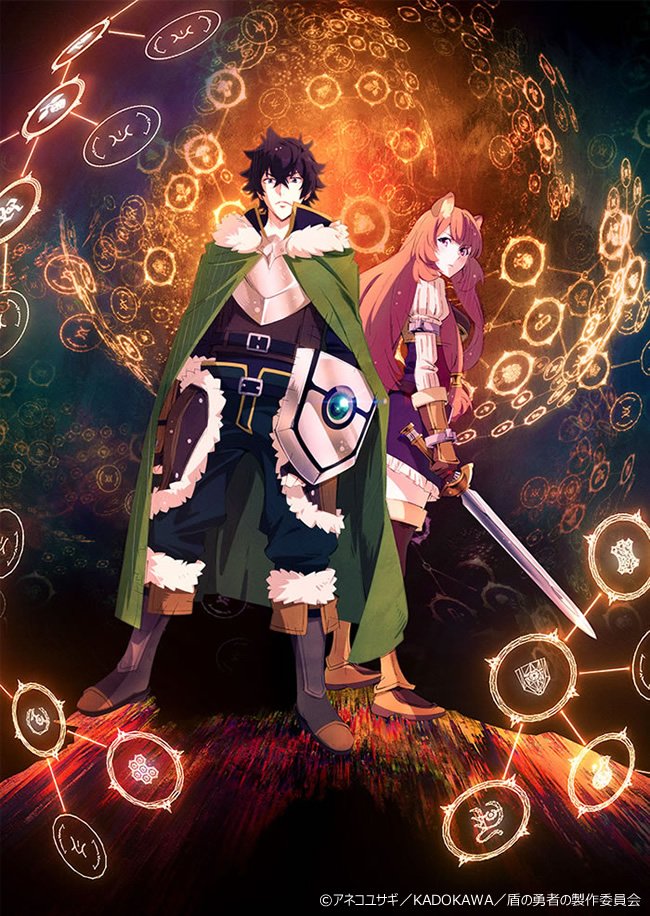 Kaito Ishikawa as Naofumi Iwatani, the Shield Hero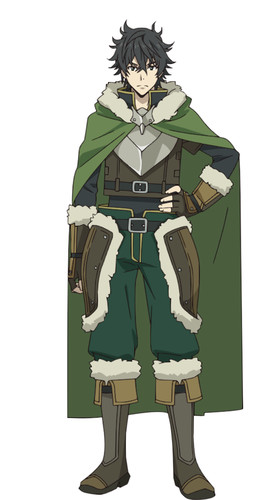 Asami Seto as Raphtalia, a demi-human


Yoshitsugu Matsuoka as Ren Amaki, the Sword Hero


Makoto Takahashi as Motoyasu Kitamura, the Spear Hero


Yoshitaka Yamaya as Itsuki Kawasumi, the Bow Hero


The newly announced staff includes:
Design Leader: Takeshi Takakura
Design Assistant: Shinpei Wada
Monster Design: Satoshi Mori (Gift Animation)
Action Setting: Yuka Kuroda
Prop Design: Ayako Sugimura
Color Design: Anna Okamatsu (Kinema Citrus)
Visual Advisor: Osamu Masuyama (Inspired)
Art: Shinsuke Kinoshita (Inspired), Sachiko Nishiguchi (Inspired), Seiko Akashi (Studio Uni)
3D CG Director: Yuushi KOSHIDA (Orange)
2D Artist: hydekick
Motion Graphics: Hidekatsu Uemura (Sublimation)
Director of Photography: Yukiyo Kajiwara
Editing: Hitomi Sudō
Sound Production: Glovision
Sound Director: Fumiyuki Go
Composer: Kevin Penkin
Music Production: Hiromitsu Iijima (IRMA LA DOUCE), Shunichi Uemura (Nippon Columbia) ⏎
As previously announced, Takao Abo (Norn9) directs the anime adaptation of Aneko Yusagi's The Rising of the Shield Hero (Tate no Yūsha no Nariagari) fantasy light novel series at Kinema Citrus. Keigo Koyanagi (Regalia: The Three Sacred Stars) is in charge of series composition. Masahiro Suwa (Chaika - The Coffin Princess animation director) is adapting Minami Seira's original character designs for animation.
One Peace Books is releasing the novel series and Aiya Kyū's manga adaptation in English. The publisher describes the novels' first compiled book volume:
Naofumi Iwatani, an uncharismatic otaku who spends his days on games and manga, suddenly finds himself summoned to a parallel universe! He discovers he is one of four heroes equipped with legendary weapons and tasked with saving the world from its prophesied destruction. As the Shield Hero, the weakest of the heroes, all is not as it seems. Naofumi is soon alone, penniless, and betrayed. With no one to turn to, and nowhere to run, he is left with only his shield. Now, Naofumi must rise to become the legendary Shield Hero and save the world!
Crunchyroll will stream the anime as it airs in Japan, after premiering it at Crunchyroll Expo in September with guests from the anime.
MF Books released the 17th compiled volume on March 25. The 18th volume will ship on July 25. One Peace Books released the eighth volume on June 13.
Kyū launched the manga adaptation in Media Factory's Monthly Comic Flapper magazine in 2014, and Media Factory released the eighth volume on April 22. One Peace Books released the sixth volume on May 16.
Sources: The Rising of The Shield Hero anime's official website Comic Natalie
---